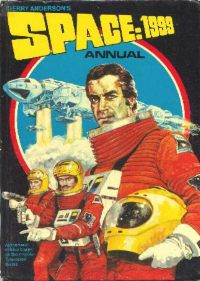 Contents
Cover
Inside Front Cover Illustration
Inside Back Cover Illustration
Back Cover
Picture strips and stories
Enter the Metamorph!
A Means for Revenge!
This Green, Unpleasant Land!
One Man's Meat
The Beast of Bokassa
Challenge!
Features
Commander's Message
Alan Carter
Maya - Miracle Girl!
Moonbeams - 1
Helena Russell
Focus on Tony
Moonbeams -2
What Did They Say . . . ?
Puzzles and Games
Spot The Difference 1
Spot The Difference 2
Talkdown!
Spaceprobe
Cluepix Alpha
Spot The Difference 3
Codex Comcon
Crossword and Answers