Medical- Year 2
Just one principal design of Medical Centre (or rather "Center") appeared in Year 2. The computer panels at the head of beds are a new beige design.
Operations are performed on the red diagnostic chair in front of normal patient beds. The communications post is rarely seen (The Metamorph and The Beta Cloud) and shifts in position depending on camera angle. One wall, the normal camera position, is rarely seen (we have a glimpse of some panels in Mark of Archanon and The Beta Cloud). Dorzak shows a much longer version of the same room with a side observation room.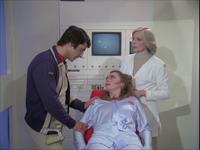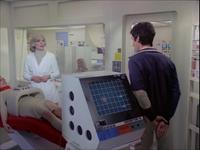 The Dorzak observation room.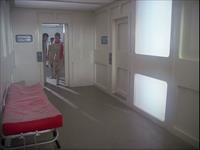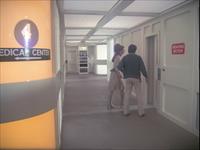 The Medical Center has a single door, off the main corridor. There is a "Computer Room" to the side, and across the corridor is the Weapons Section.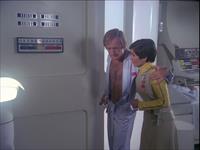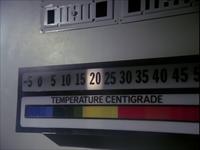 After The Beta Cloud there is also a ventilation grille. It is captioned "Medical Temperature Control Unit", or in close-ups, "Temperature Centigrade".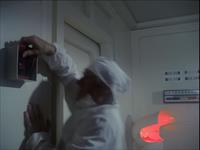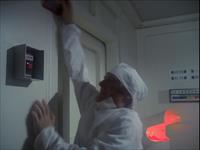 In Space Warp, the alarm button has a transparent cover which must be pulled out before the button can be pressed.
---
Copyright Martin Willey