Medical Office
Helena's office appears once in Breakaway. We never see it again- Helena prefers to use a desk in a medical ward.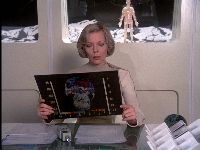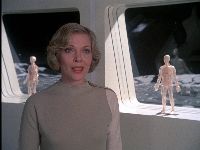 Helena at her desk. There are four windows in a row. On the window shelves, she has two plastic human figures, the Visible Man and Woman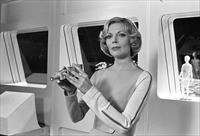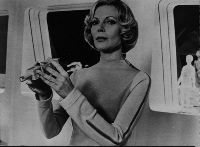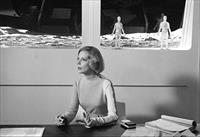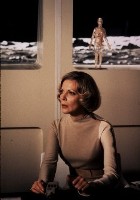 In these publicity photos, the two Visible Man figures are on one window shelf. In the episode, they are separated.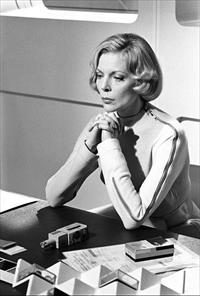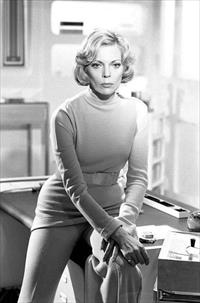 ---
---
Copyright Martin Willey