Medical Unit
Medical Unit in Alpha Child includes an observation room. The same basic set also appears, with minor modifications, in Dragon's Domain, The Troubled Spirit and End Of Eternity.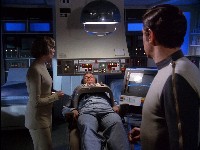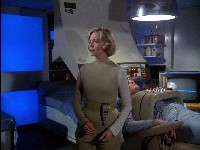 There are two standard beds.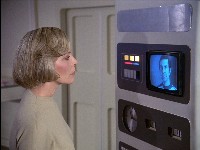 Another difference is the double door entrance (in Alpha Child, there is a single door further to the right). The observation room is at left.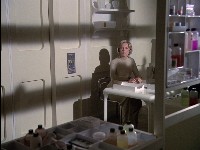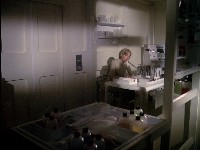 In this scene from The Troubled Spirit Helena is facing the two hospital beds.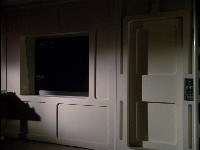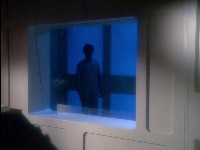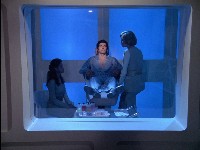 The smaller observation room is the same size as in Alpha Child. There is a single large observation window.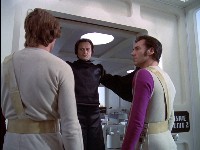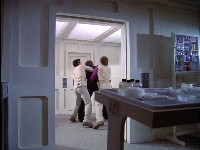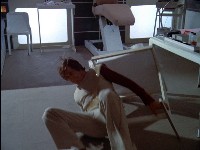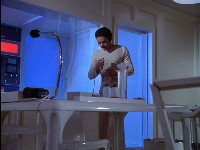 Intensive Care Unit 2.
---
Copyright Martin Willey