Stores and Equipment
Supplies are readily available from these storerooms.
Equipment Room (The Lambda Factor)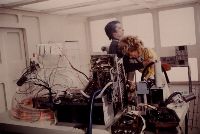 Main Electrical Unit
Near the Life Support Section in The Beta Cloud
An internal sign reads "Emergency Electrics". This small room, 4 foot square, contains lighted shelving.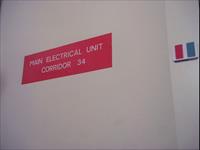 The door - not a conventional moonbase door- has the caption "Main Electrical Unit" / "Corridor 34"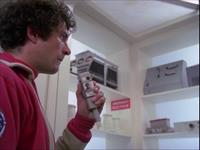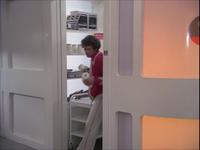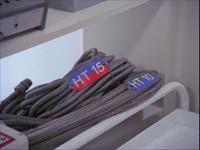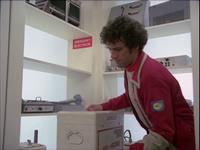 Survey Equipment Room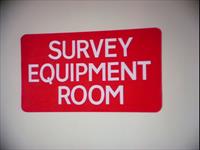 (The Taybor)
All we see of this room is the door and shelves of boxes.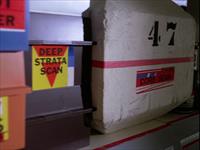 This white octagonal polystyrene box marked "47" and "CORE SCAN" can be seen in the Eagle passenger module in The Last Sunset.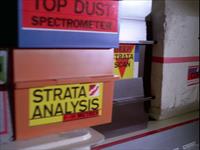 "TOPDUST SPECTROMETER", "STRATA ANALYSIS 0-50 METRES", "DEEP STRATA SCAN"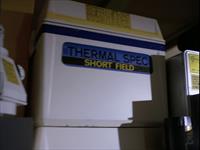 "THERMAL SPEC. SHORT SEALED". This box also appears in The A B Chrysalis, and has a new sticker "Danger - Explosives" in Catacombs Of The Moon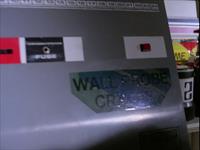 "WALL-PROBE - CRATER". This is a nuclear charge from Space Brain (the "Fuse" is still visible).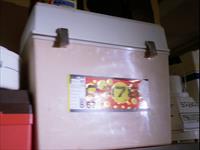 On the right is a geology instrument from All That Glisters (prop photos).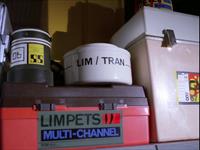 Limpets