Future Fashions
Rudi Gernreich created a sensation with his "monokini" top-less swimsuit in 1964. The original design was intended as a social statement about women's liberation. The editor of Vogue insisted that it was put into production, and Harmon Knitwear sold 3000, although there few were ever worn in public.
Gernreich employed the clean lines and geometric patterns of Pop Art, with clashing colours and oriental influences. He primarily worked in knitwear, but experimented with vinyl and plastics inserts, and zippers as design elements. He also aspired to simplicity, minimalism and functional clothes (see-through sections and exposed breasts were, in his opinion, comfortable and practical). His "no-bra" of 1964 was a light, soft-cup bra, genuinely practical and radically different from the bullet-shaped wired bras of the 1960s.
For the 1970 new year edition of Life magazine, Gernreich was asked to design a feature titled "Fashion for the 70s". Gernreich declared "the clothes of the future will have to be functional". He announced his concept of unisex clothing, with men and women wearing the same. These ideas were further developed in his "unisex fashion" clothes for the Osaka Expo in 1970. The "Life" designs and Osaka models were sensational - bald men and women in heavy ribbed leotards. According to the Life article, if their heads got cold, they would wear black or white wigs. "Weather permitting both sexes will go about bare chested, though women will wear simple protective pasties." He also predicted the end of jewellery, in favour of practical belts and a combination wrist-watch, weather indicator, compass and radio.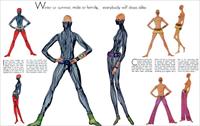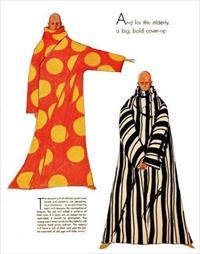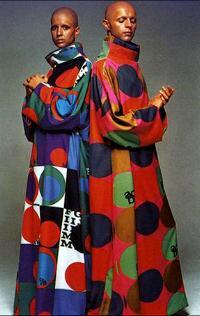 Gernreich's futuristic fashion from Life magazine, 1 January 1970, and models at the Osaka Expo, 1970. The Addams Family/Uncle Fester look is unintentionally absurd, and the topless outfits impractical- although this is pretty much what Zarl wears in One Moment of Humanity.
His 1970s designs left behind the psychedelic patterns and colours of the 1960s. By 1971 he further developed his unisex ideas into his "uniform collection", functional knits in military styles.
In 1973, Gernreich was asked by Gerry and Sylvia Anderson to design the "moon city" costumes for their new science fiction show, based in 1999. We don't see much of the bold avant-garde designs, or nudity, in "Space: 1999", but his moonbase costumes do contain recognisable elements.
The moonbase uniforms are unisex, with identical trousers and tunic for men and women. They are simple, clean, minimalistic, ideas that Keith Wilson also used in designing the moonbase sets, but characteristic of many Gernreich designs too. The colour-coded sleeve may be a Gerry Anderson concept, but the bold colour contrast and asymmetry is suitably Gernreich. The oversized sleeve zipper is a Gernreich signature. The jersey wool fabric is a Gernreich favourite. Like many designer clothing, they are unforgiving of the less than perfect figure, and ordinary underwear. The belts are stamped with Gernreich's name. The Year 1 costumes and belts must have been made in the US and shipped to the UK for filming.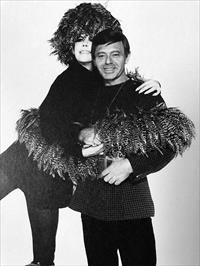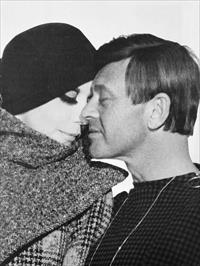 Shots of Rudi wearing a similar top and belt from his autumn 1968 collection. The top has a pattern and the belt has a buckle, but otherwise it has the same neck and zipper down the left sleeve.
Below: more shots of the Gernreich top (compare to the original costumes. The dry clean label is exactly the same as the Alphan costumes.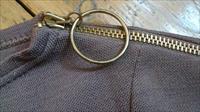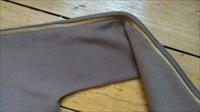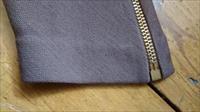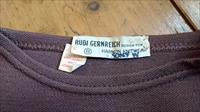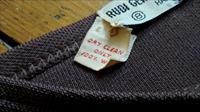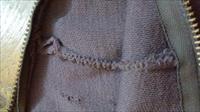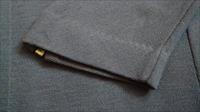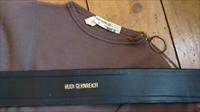 Compare the fabric, stitching and labels in this guard costume.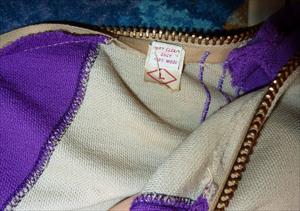 ---