The opening sequence with Regina in slow motion is enhanced with a double-exposure effect. Many of the shots of the two Moons and Earth are changed or replaced (some of the new shots resemble some of the original SFX footage that was shot for the episode and not used). The computer text analysing the Earth on the Big Screen is jazzed up (note the actual text is in French!). The collision shots are reworked to show the craters of the duplicate Moon close over the Moonbase, and the collision itself is redone to look less like simple superimposing of two images.
Many of the Eagle shots are also replaced; for instance, when the Eagle lands on the launch pad of the duplicate Moonbase Alpha, the shot is an Eagle from A B Chrysalis landing on a pad covered in dust. A shot from Devil's Planet is used to show the Eagle approaching Earth's horizon.
Look for some clever editing with the two Helenas on Earth, and a shot at the end which adds a shot of the starscape, moving seemlessly to the actual episode footage panning from the Main Mission windows to the staff recovering from the collision.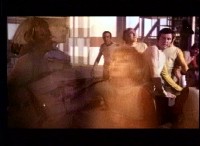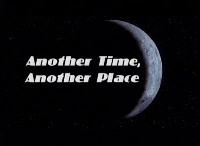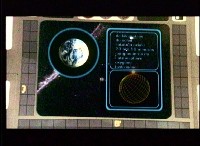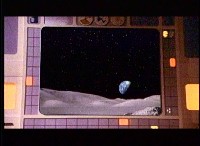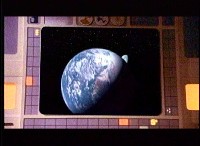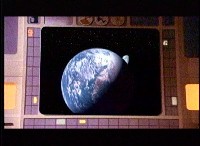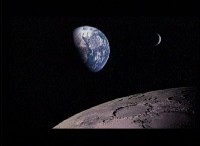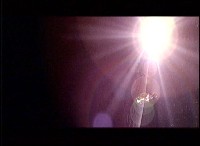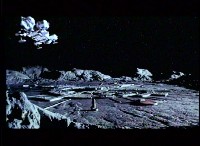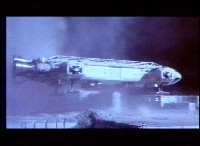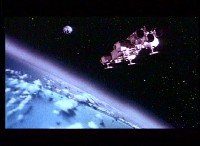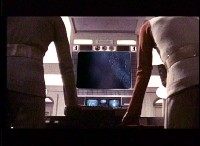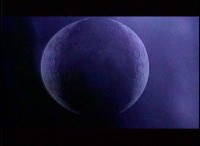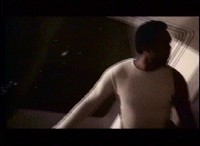 ---
Space 1999 copyright ITV Studios Global Entertainment
Page copyright Martin Willey