Unstoppable Sketch Cards by Louise Draper - Series 1
Signed "LD15" or "LD16" on the front. Many are portraits with a round frame, based on the "sunrise" patch. She made 25 cards, plus 6 artist proof cards (see below).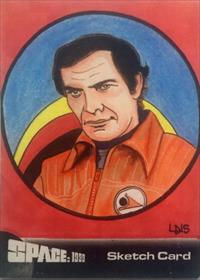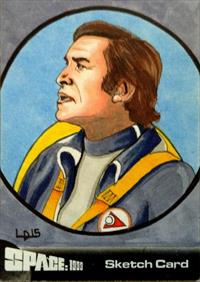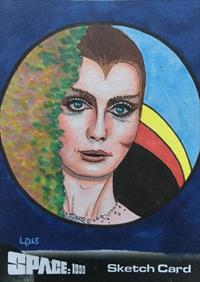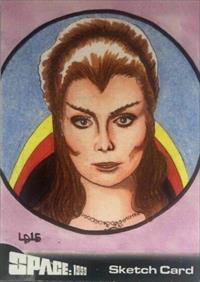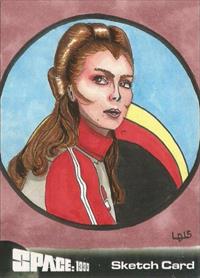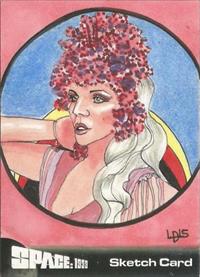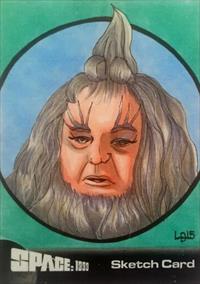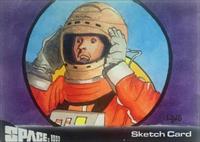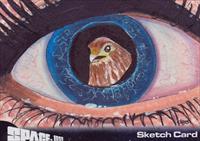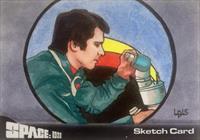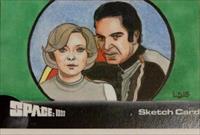 The following are the 6 Artist Proof cards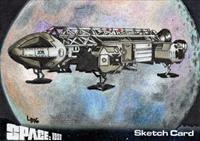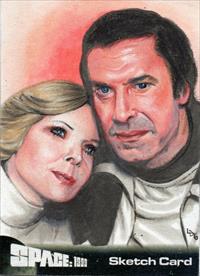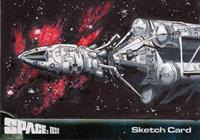 Private commission for Patrick Zimmerman, the Ultra Probe command module separates (as seen on the "This Episode" sequence; the episode had a closer view).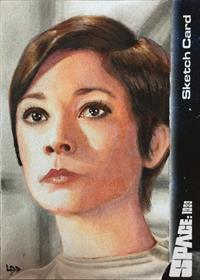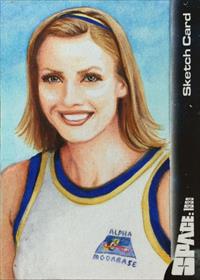 Two more private commissions for Patrick: Sandra and Tanya (in her Last Sunset top)
---
Space: 1999 copyright ITV Studios Global Entertainment
Page copyright Martin Willey