UK DVD/ Blu-ray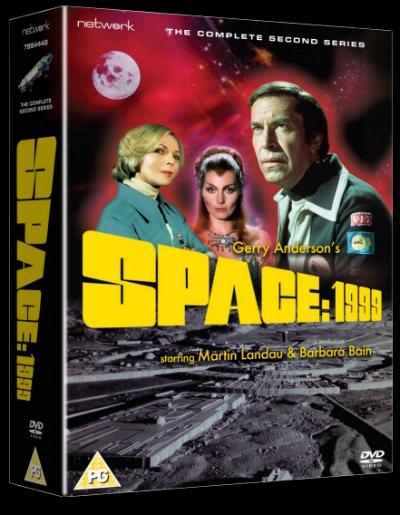 The Carlton DVDs are out of print.
Network Video (part of Virgin) re-released Year 1 in November 2010 on Blu-ray and DVD.
Network released Year 2 in September 2015. The Complete Series compilation set (Year 1 and 2) is released October 2017.
USA DVD
[A&E Blu Ray Merchandise Guide]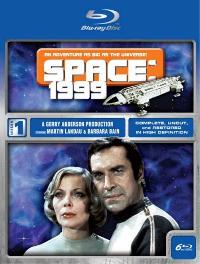 A&E released Space: 1999 on DVD for the US (NTSC region 1 coded) and on VHS (first few episodes only). DVDs are available as individual volumes (two DVDs each) or as a Mega Set of all 48 episodes.
On 3 July 2007, a 17 disc Megaset containing all 48 episodes was released. In 2010 a Blu-Ray edition was announced. It is the same prints as the Network Blu-Ray release, in pillarboxed 4:3 format, over 7 discs, with a price of $99.95. At least one major bonus (the Year 2 episode Metamorph) is excluded.
In March 2013, Lionsgate (who replaced New Video as the distributors for A&E) announced a re-release of the DVD sets, for May 7, 2013.
There is no news of a North American release for Year 2, but we expect a deal to be agreed with Network and a release date later in 2016.
Other Countries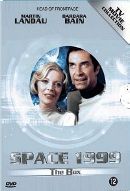 Italy DVD
Discs in various box sets formats have been released. [See Merchandise Guide]
France DVD
Discs in various box sets formats have been released, including the compilation movies. [See Merchandise Guide] and compilation movie guide
Germany DVD
Boxsets, compilation movies and Bluray. [See Merchandise Guide]
Netherlands DVD
House Of Knowledge released two compilation movies (Destination Moonbase Alpha and Cosmic Princess) in 2006.
Spain DVD
Released by Producciones JRB. [See Merchandise Guide]
Australia DVD
Released 13th October 2003, each $AU49.95 from Magna Pacific ($AU28.95 from EzyDVD). From 2005, released as individual volumes. On 11 November 2009, a 7-DVD Year One "30th Anniversary Edition" is available from Beyond Home Entertainment ($AU29.97 from EzyDVD)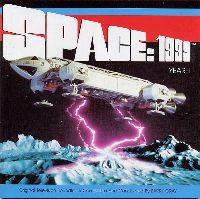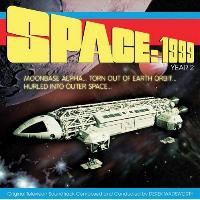 Commercial (abridged to single CD) releases of Fanderson's Year One and Year Two CDs. Year One released 13 Sept 2004. Year Two released 26 October 2009.
On May 4 2009, a compilation album of various Barry Gray themes was released: "Stand By For Action: The Music of Barry Gray" (SILCD1279). The series tracks, all from the Year 1 album, are track 37 - Breakaway introduction, 38 - Space:1999 titles extended, 39 - Space:1999 Medley: Ring Around the Moon, Another Time Another Place, Black Sun, Matter of Life and Death, 40 - End titles
Downloads available on iTunes (UK and Europe)