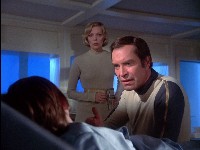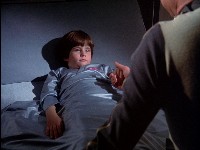 In the view of Jackie, Koenig's arm is across the bed. In the view towards Koenig, he sits on the side of the bed.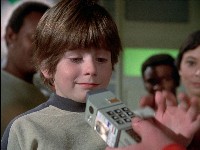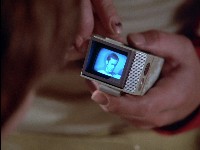 The commlocks in these shots are different- the view showing the screen has no picture on the side.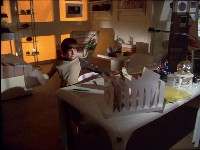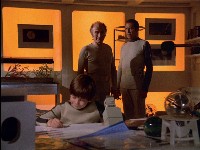 Note the yellow paper at the front of the desk. When Koenig enters later in the same scene, the paper is blue. Meanwhile, the shelf displaying rocks has moved across the back wall.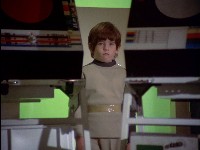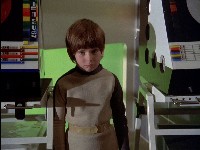 The position of the two monitor trolleys changes slightly between shots.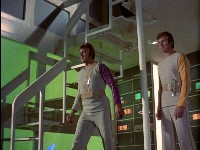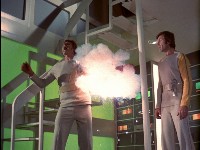 The security guard is hit by Koenig's laser. The padding and explosives are visible under his uniform in the few frames just before he explodes.