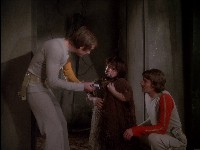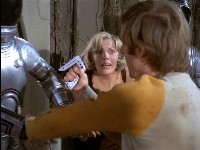 Both Alan and Paul have regular stun guns, without the slider. When Alan fights to free Helena, his stun gun has a slider. This was possibly in case a close up was needed when Paul cautions that they should use stun.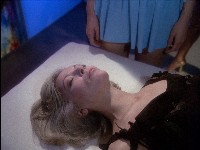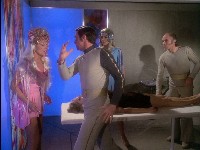 When Koenig finds Helena, we see a close-up of her. Kara's legs are seen behind the Darian girl. In wide shot, Kara is in a different position.
Copyright Martin Willey.