Japan March 3, 2003. Each 3000 Yen ($25 us) per pack

These small pre-painted models are randomly included in boxes (an individual box will contain several models, but not necessarily the one you want). The boxes also contain a small (5g) sachet of white candy. On release in March 2003, they sold out almost instantly. The Eagle models are 115mm long, the Hawk is 100mm long; both are finely detailed and painted. The Eagle pods are detachable, and even the pod end doors are accurately patterned.

SF Super Vehicle Pack (10 packs each with one of seven different models, KNM08952). Includes an Eagle and Hawk, plus other Gerry Anderson vehicles (2 from Joe 90, 2 from Stingray, 1 from Supercar). Individual pack 9cm x 13cm x 4cm.
SF Movie Selection Premium Pack (2 of 3 different models, KNM09574). Includes one "S.I.D." model from UFO and either a Rescue Eagle or Fireball XL5. Pack 15cm x 13cm x 6cm.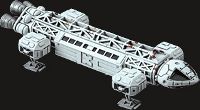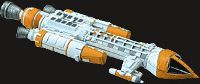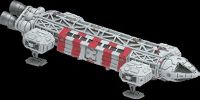 Below: an all-white Hawk (as originally designed for the episode), released only at Wonderfest exhibition in Japan, 2005. Thanks to Dale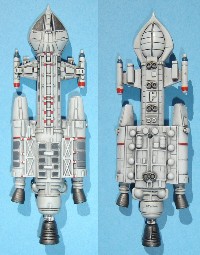 Below: pictures of the four models, thanks to Gordon Moriguchi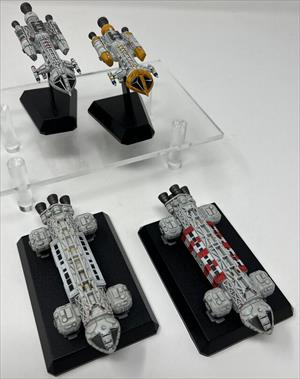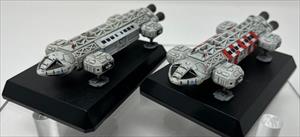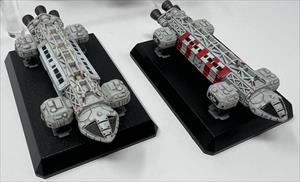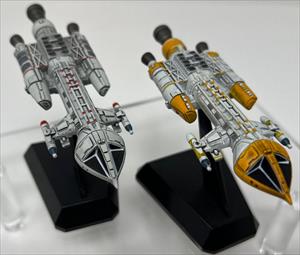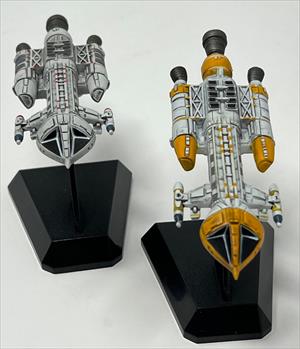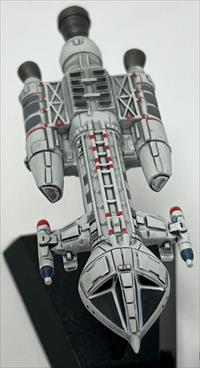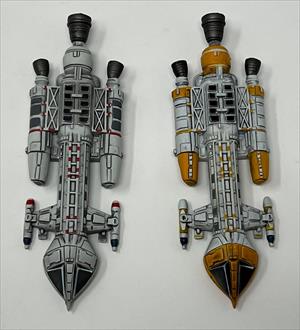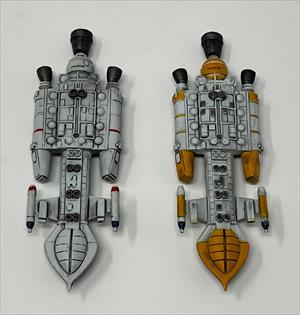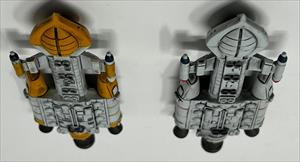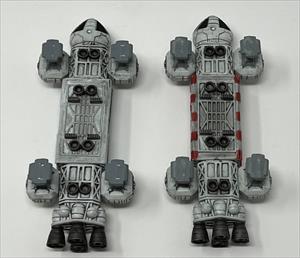 ---
Copyright Martin Willey