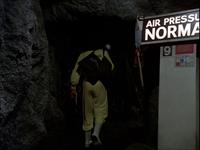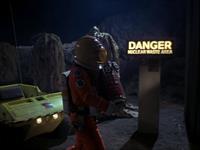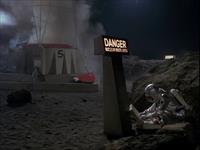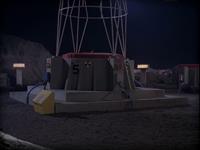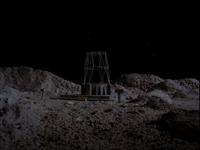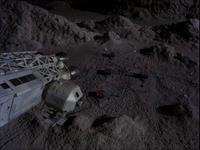 These "Danger Nuclear Waste Area" signs were seen in The Bringers Of Wonder part 2 and The Seance Spectre, but the full sized props were first created for Catacombs Of The Moon (as "Air Pressure Normal").
For The Seance Spectre, two scales of model props were built for effects filming, The larger scale model was only seen in one shot (the start of the explosion). They were not visibly illuminated, although the models were wired to be lit up. It is 7 inches / 18cm tall.
These photos are from an ebay auction in June 2019, when the model sold for £1020.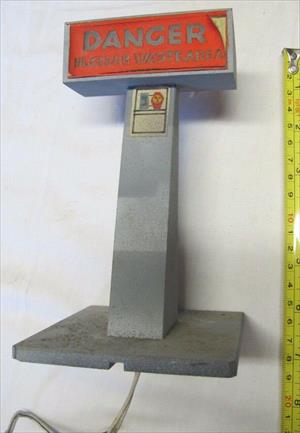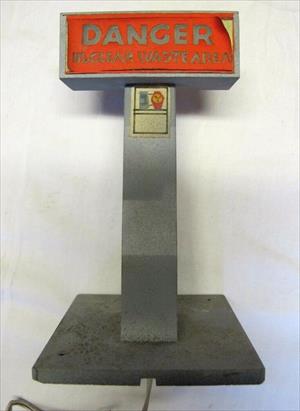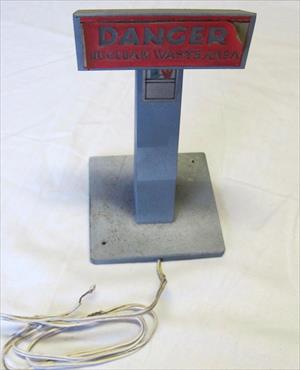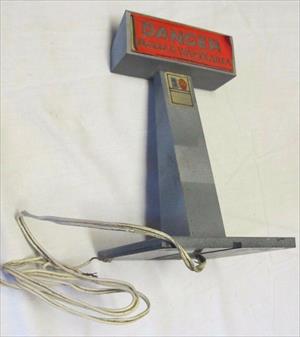 ---