The Croton ship is a "photon drive" craft that transports the prisoner Dorzak with 3 crew to exile on the planet Theselena, in the episode Dorzak.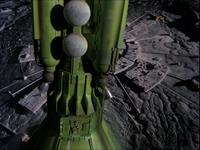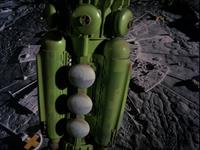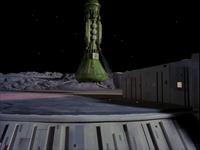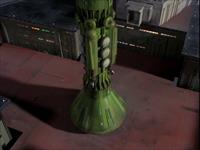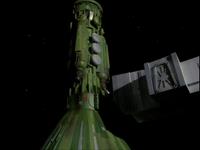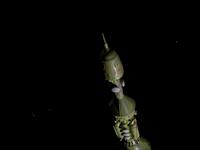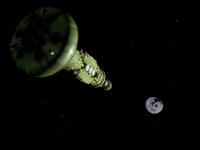 The model was designed by Brian Johnson and built by Martin Bower. For the landing sequence, the side engines fired gas jets.

Martin Bower design, titled "mothership".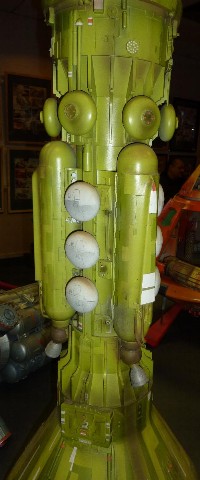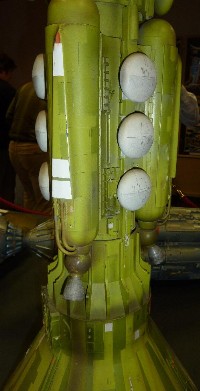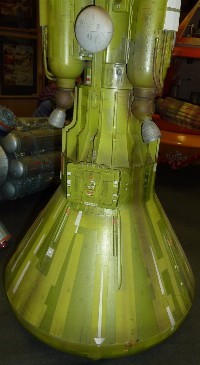 ---
Copyright Martin Willey