This is a 31 inch model, the same size as the large studio model. Sixteen 12 previously made a 19 inch Hawk based on the same model. These photos were published on 4 November 2018; the model should be released in 2019.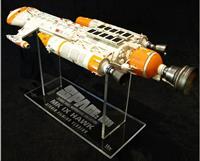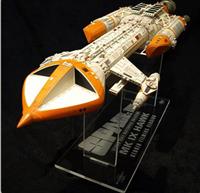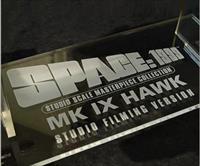 The model has a nice perspex stand.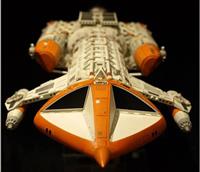 The model is based on the paint scheme used in the episode, therefore the windows are white.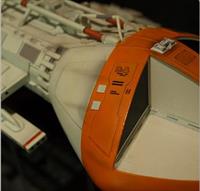 Detailing kit parts and decals seem very accurate. The orange trim was added to the filming model after the decals and markings, obscuring them slightly; the Sixteen 12 version has them clear on the surface. The Sixteen 12 orange is regular and solid; the filming orange was added quickly and roughly, making an uneven colour.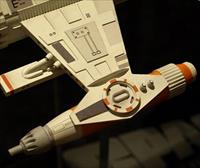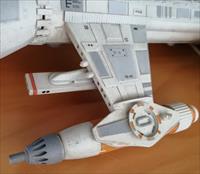 Some of the detailing on the filming model were drawn on by hand; the Sixteen 12 replica tidies them up.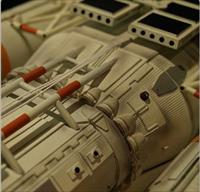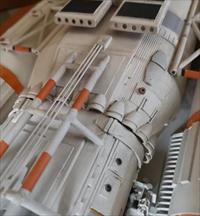 Detailing.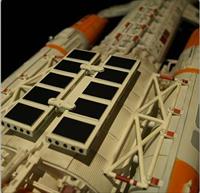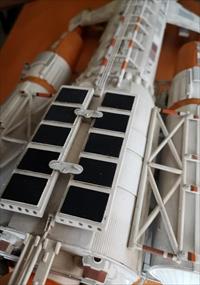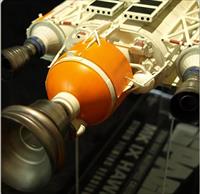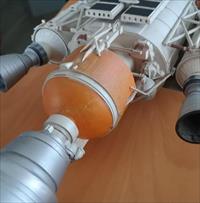 The Apollo lunar landers are present.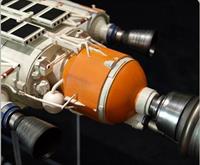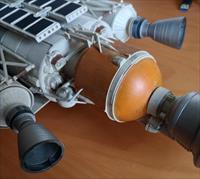 Sixteen 12 clean and simplify some details.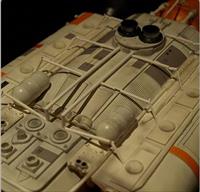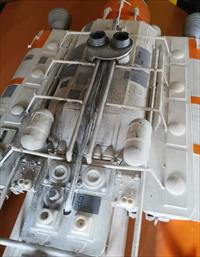 Underside details. Some central wiring is omitted (in the filming model, these wires power the flashing "laser" light).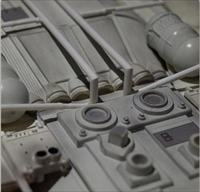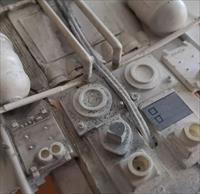 The filming model is speckled by an air brush to simulate weathering; the Sixteen 12 is pristine clean.
---
Space: 1999 copyright ITV Studios Global Entertainment
Page copyright Martin Willey