Fan Reply
This is a form letter sent in reply to fans who wrote to ITC. Thanks to Mark Shaw.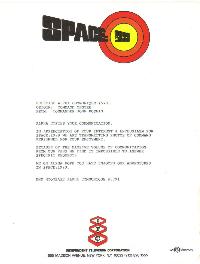 MOONBASE ALPHA COMMUNIQUE #5791
ORIGIN: COMMAND CENTRE
FROM: COMMANDER JOHN KOENIG

ALPHA COPIES YOUR COMMUNICATION.

IN APPRECIATION OF YOUR INTEREST & ENTHUSIASM FOR SPACE: 1999 WE ARE TRANSMITTING PHOTOS OF COMMAND PERSONNEL FOR YOUR ENJOYMENT.

BECAUSE OF THE MASSIVE VOLUME OF COMMUNICATION FROM OUR FANS WE FIND IT IMPOSSIBLE TO ANSWER SPECIFIC REQUESTS.

WE ON ALPHA HOPE YOU HAVE ENJOYED OUR ADVENTURES IN SPACE: 1999.

END MOONBASE ALPHA COMMUNIQUE #5791
---
Here is a more personal reply, sent to Keith Young in March 1976. The photos are a selection from this series of publicity photos.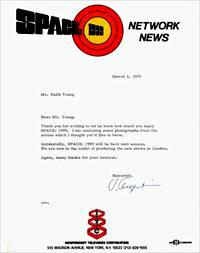 Dear Mr. Young:

Thank you for writing to let us know how much you enjoy SPACE: 1999. I am enclosing some photographs from the series which I thought you'd like to have.

Incidentally, SPACE: 1999 will be back next season. We are now in the midst of producing the new shows in London.

Again, many thanks for your interest.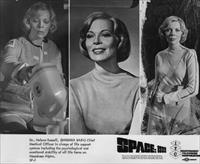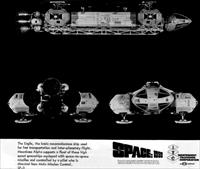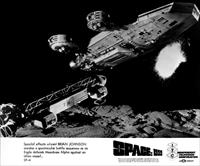 ---
Copyright Martin Willey. Thanks to Mark Shaw and Keith Young.