Alpha/Darian/Sunim Scanner Gun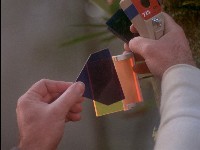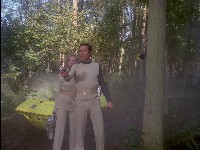 This instrument first appears as a direction finder in The Full Circle. The antenna has a circular plate.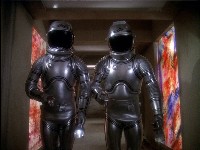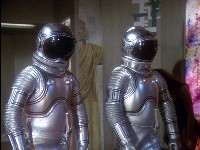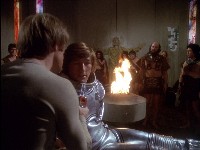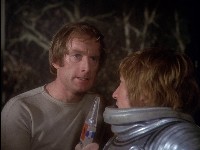 It appears as a Darian weapon in Mission Of The Darians. The circular plate has gone, and the antenna is enclosed in a clear perspex box.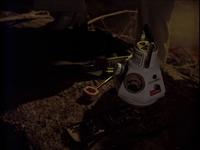 It's among Dave's geology instruments in All That Glisters. Black lines have been added to the handle and Letraline tape to the edges of the perspex.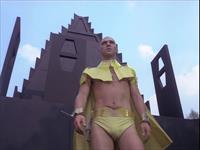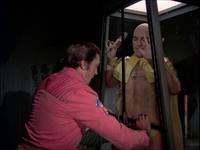 Later it appears as a Sunim weapon, in A Matter Of Balance. The blue stripe on the sides has gone, as has the metal bar on the right side (the holes can still be seen on the prop). On the red face the numbers have been replaced by symbols. A metal hook has been added to the underside of the handle, and Vindrus uses this to hang it from his belt (the Darians wore a belt with two silver straps).
The prop seems to be made from a kitchen gas lighter, used to ignite the flame on a gas burner.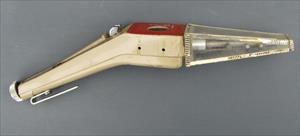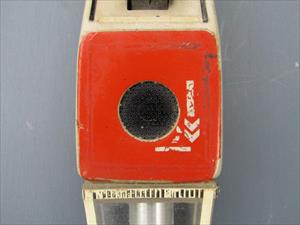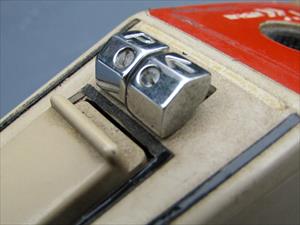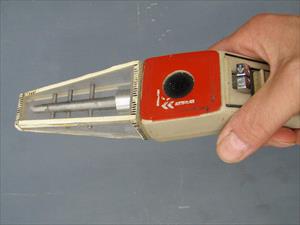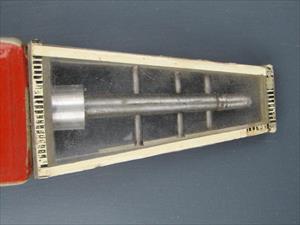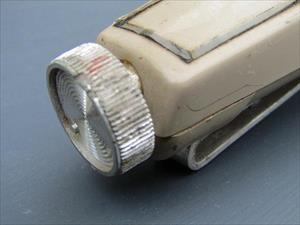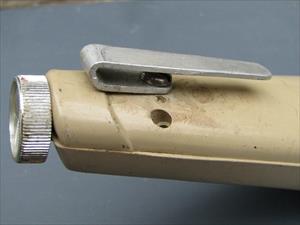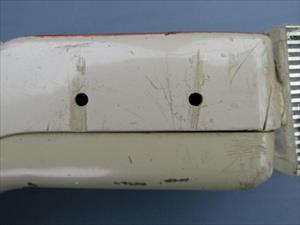 ---
Page copyright Martin Willey. Thanks to Simon.