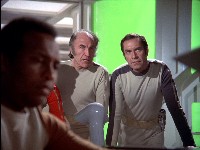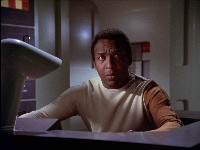 Consecutive shots of Kano from opposite sides show him always facing camera. He may be rotating his desk, but he does it very fast.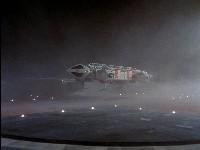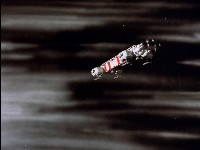 The 44inch Eagle rescue pod has been repainted since its last use in Missing Link; the red stripes do not extend to the lower rim of the transporter pod. However, on the 22inch Eagle, the stripes do.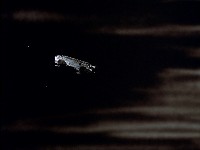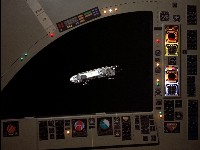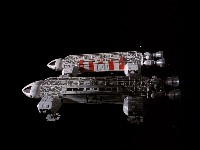 The first shot of Alan's Eagle is the 11 inch Eagle, showing burns. The docking shot is the second 44 inch Eagle (Koenig's rescue Eagle is the first 44 inch). The POV shot through the cockpit windows shows the 22 inch Eagle, but the model is clean, without the burn marks in the other two shots. Thanks to Richard Totis.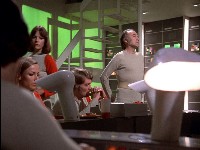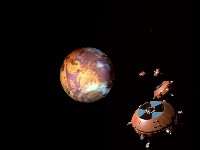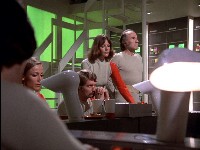 As they tensely wait for the countdown to Operation Shockwave, Operative Julie (Annie Lambert) places a tray of coffee cups in front of Bergman and Morrow. We cut to a shot of the space mines, then return to the same angle as Julie returns, picks up the tray, and carries it away. It has been there for 3 seconds of screen time. Thanks to Simon Rhodes.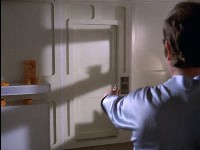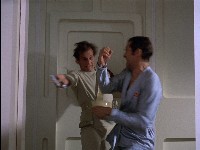 In the last section of the story, a duplicate sound effects track can be heard, about 2 seconds before the actual sound effects and action. This is particularly noticeable when Koenig wakes from sedation and attacks the guards. As the close-up shows him looking at the Communications Post, the sound of the the button is heard being pressed before he presses it. Then, as Koenig turns his head to the door after seeing the guards on the screen, the sound of the Commlock can be heard and a shuffle as he hits the guards, again, before he actually does so. Thanks to Elliot.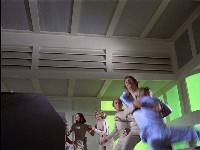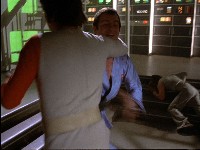 Stunt men Vic Armstrong and Alf Joint (in a blonde wig) are featured, but stunt doubles for Paul, Bergman and Koenig are briefly visible.