Mad magazine - the original satirical comic book. The UK edition parodied "Spaced: 1999".
Cracked magazine - the longest running rival to Mad, parodied "Space: 1998"
Crazy magazine - a Mad clone from Marvel Comics, had the best title, "Space $9.99"
Rocket's Blast Comicollector (RBCC) - the comics fanzine covered year 1 and year 2 in Mad-style strips.
International Insanity vol 1, no.2 (September 1976) "Space: 1959" drawn by Carl Potts.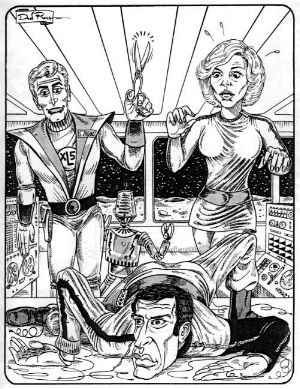 Art by Don Rosa from Rocket's Blast Comicollector (RBCC) No 123 p24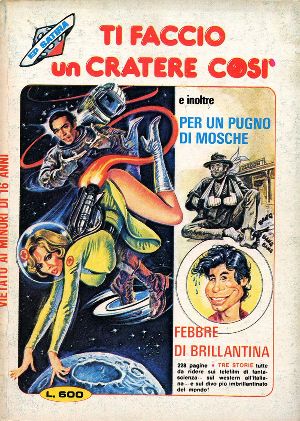 Ti Faccio un Cratere Cosi (1979) was an Italian parody magazine (thanks to Stefano and the Moonbase99 club). This 224 page issue also parodied "A Fistful of Dollars" and "Saturday Night Fever"/"Grease".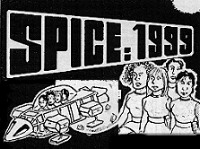 Viz magazine's crude and vicious satire was a 1990s phenomenon in Britain. A dig at the Spice Girls put them in an outer space adventure...
---
Thanks to Paulo Jorge Morgado and Jenny Lobb