Tizio lamp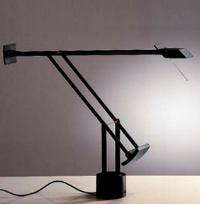 The Tizio lamp was designed in 1972 by German designer Richard Sapper (born 1932) for Artemide. It is a variation on the 1932 Anglepoise lamp, with two balanced arms between the lamp and the base. Instead of using springs like the Anglepoise, it uses two counterweights. This allows the lamp to be precisely positioned. The original Tizio 50, with a 50w halogen bulb, was produced in black aluminium with zinc alloy counterweights. There is no cable between the base and the lamp. The low voltage electrical current is carried from the transformer in the base through the arms.
More recent variations include the smaller Tizio 35 and Tizio micro, and the Tizio LED with an LED lamp. It has won numerous awards including the Compasso D'Oro in 1979. It is in the collections of the Metropolitan Museum of Art and the Museum of Modern Art (MoMA). The angular, minimalist design became popular in the 1980s Wall Street boom. Two Tizios can be seen in the 2014 film 22 Jump Street, in the office of Ice Cube ("it looks like a giant cube of ice").
The upper arm is 78cm long, the lower arm and base is 66cm. The maximum height is 119cm, maximum reach is 108cm. The base is 11cm diameter.
On Moonbase Alpha, the lamp can be seen in Bergman's quarters, and on Koenig's desk in The Metamorph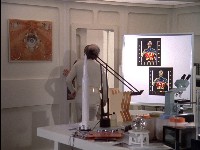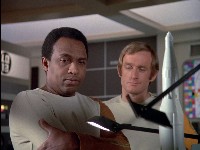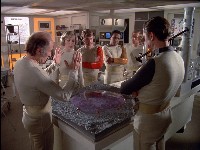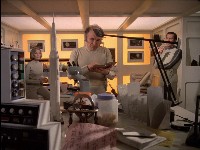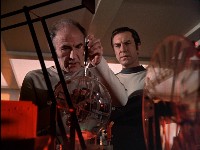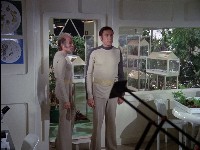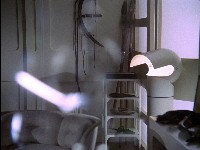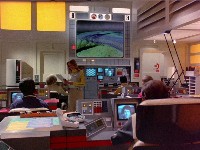 ---
Copyright Martin Willey