Gwent descends to a landing on the lunar surface. Seen at start of episode. First 10 seconds, Gwent is static, paddles revolving (the opening frame has a flash of light which reveals the model hanging on 3 wires). Gwent approaches camera over 25 seconds; in the last seconds the shadow of a hand can be seen, then the model stops, with the hand visible at top stopping it. It swings a little, out of focus, for the final 10 seconds.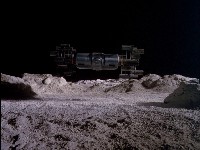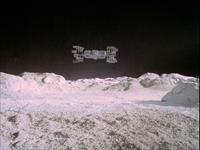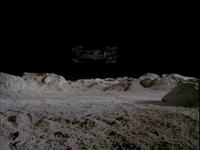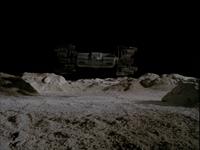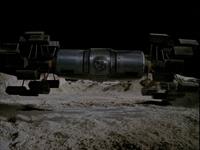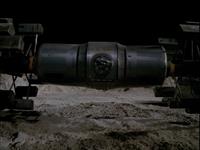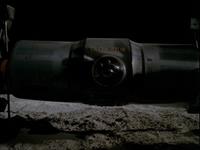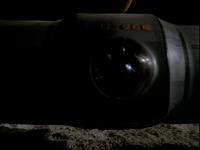 Clapperboard marks slate 40, take 2, filmed 30 January 1975. Moonbuggy leaves moonbase buildings, as seen behind in-episode titles. Static for 10 seconds (moonbuggy can just be seen behind one building). Moonbuggy takes 10 seconds to cross frame, then camera remains on moonbase for 10 seconds.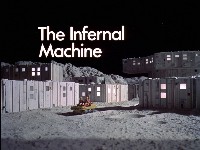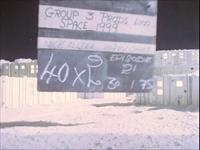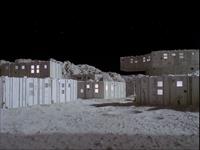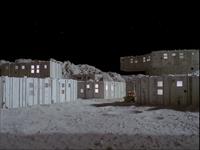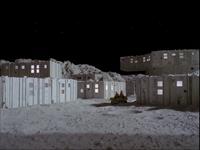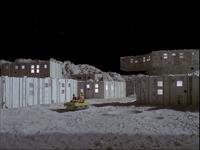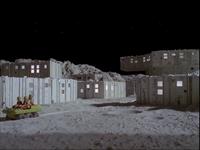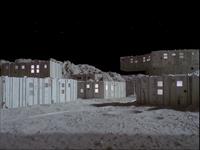 Clapperboard marks slate 37 take 1, 29 January 1975. Gwent paddle wheel to right foreground; static for 10 seconds then an explosion in the lunar surface in the distance. The smoke clears. 27 seconds. Not used in episode.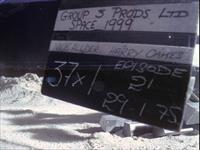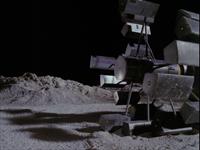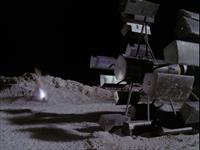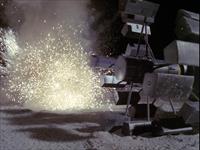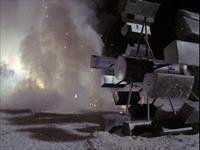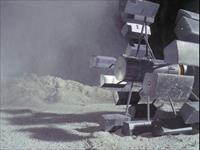 At the end of the first battle, two Eagles fly away. Clapperboard marks slate 39 take 2, 30th January 1975. In the episode, an optical effect for the laser beam is added, and the scene cuts to an explosion. Total 20 seconds; Eagles appear after 5 seconds.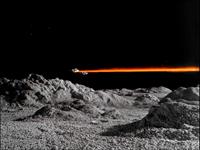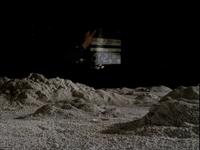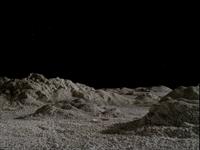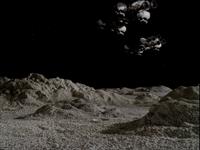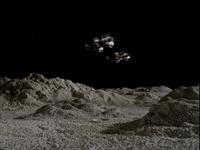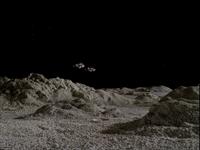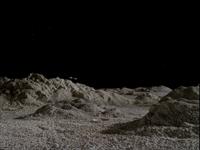 After Companion's death, Gwent returns to the lunar surface. Seen in episode. Opening frames reveal the wires holding the model. The model is static in the sky for the first 10 seconds, paddles revolving. It takes about 30 seconds to descend and pass out of frame to the left. The last 10 seconds show the landscape, but shadows are seen moving in the foreground, probably the camera crew.