(HD) New Earth landscape at night, illuminated by flashes. After 20 seconds, a surface explosion. Smoke clears (over another 20 seconds). Total about 40 seconds. Clapperboard at start marks slate 18 take 2, date 24 June 1976.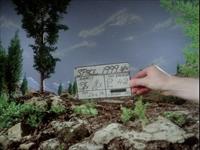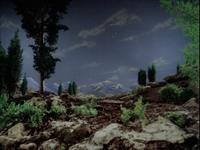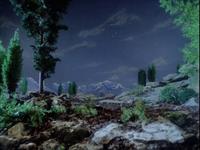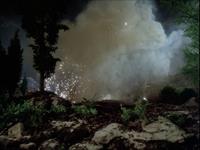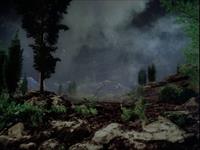 New Earth landscape at night, illuminated by flashes (before lightning animation added). A surface explosion after 16 seconds, then the smoke clears. Total clip 30 seconds. A version is seen in episode with additional lightning animation and a less smokey explosion.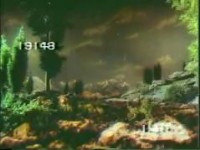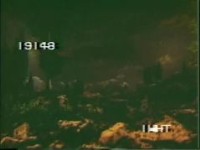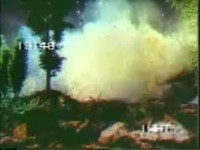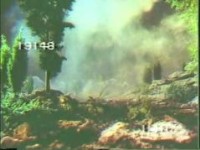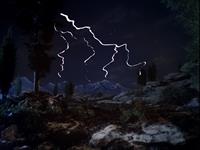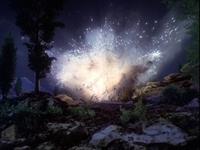 A rocky valley. After 9 seconds, a deep chasm opens in the centre of the valley. There is a large cut at 11 seconds (the portion of the shot seen in episode), after which small rocks and sparks shower down on the chasm and the smoke clears, ending at 33 seconds.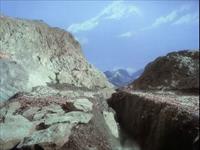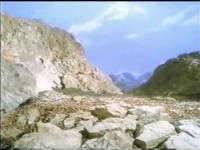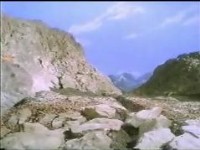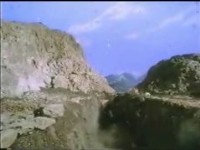 A deep chasm in a rocky valley explodes. A closer view of the same chasm that opened in the last shot. A clapperboard appears at the beginning (only series title is legible). Shot starts with a static shot of the open chasm (for 11 seconds) before explosions detonate on the surface, then jets of steam and explosions in the chasm itself which starts opening. Side smoke blows over the scene as the steam rises and the chasm widens. It stops moving at 35 seconds, the side smoke clears at 45 seconds and the chasm steam jets stop at 55 seconds. The shot ends at 58 seconds. Seen in episode.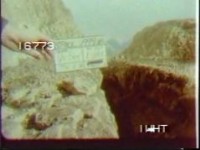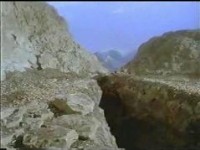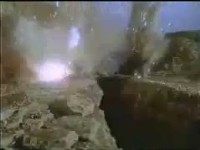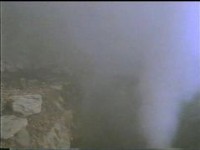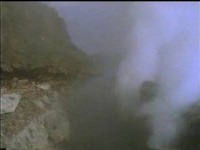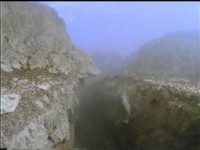 A deep chasm opens up in a forest. Shot shows a static view of forest for 14 seconds, then the chasm opens- at 18 seconds there is an explosion within the chasm, then at 26 seconds a large foreground explosion which obscures the screen for 2 seconds. The smoke then clears on the static open chasm, the shot ending after 48 seconds. Seen in the episode.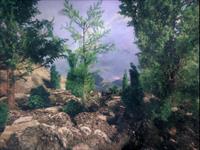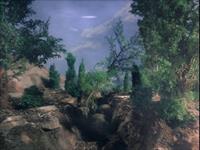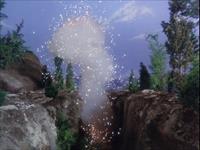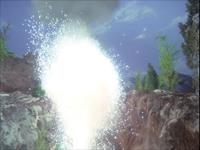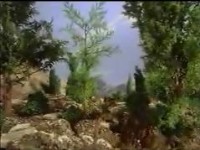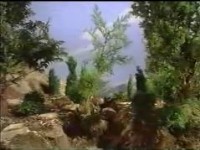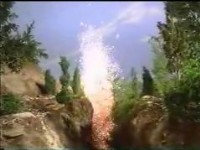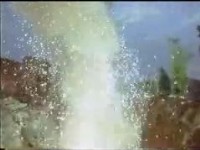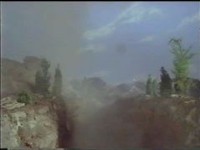 ---
Space: 1999 copyright ITV Studios Global Entertainment