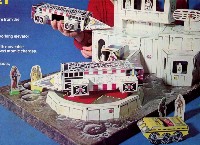 The artwork from the Amsco Adventure Playset. See also the instructions.

---
Characters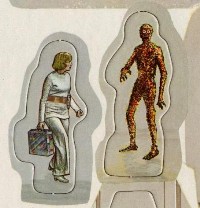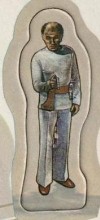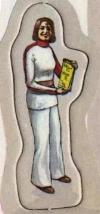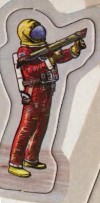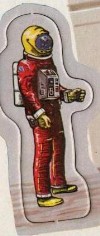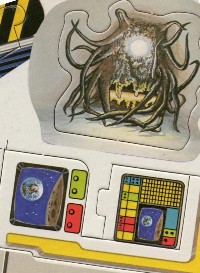 Alpha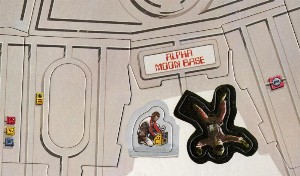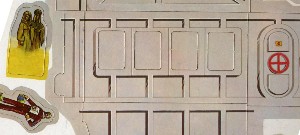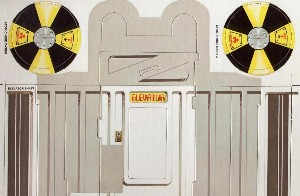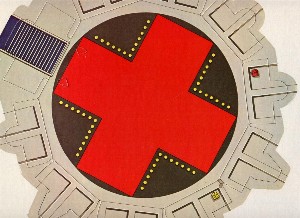 Elevator, Surface Observation Area, Connecting Tunnel, Atomic Mine Lifting Lug, Large Antenna Dish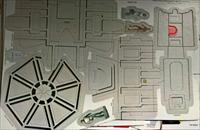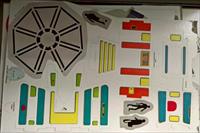 Eage Hoist (x2). Upper Level Support, Operations Section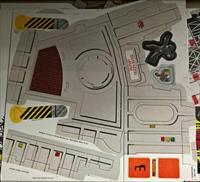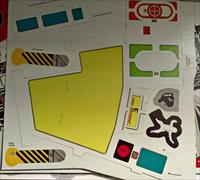 Command Section, Atomic Mine Lifting Lug, Small Antenna Back, Small Antenna Front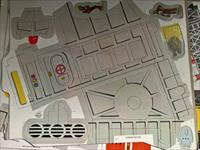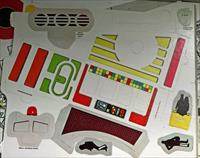 Entry Gate, Control Section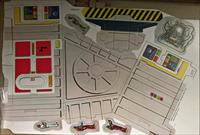 Atomic Mine Casing, Elevator Shaft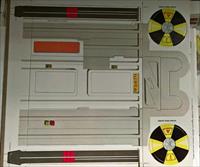 Eagle and Moonbuggy
The Eagle details are clearly copied from the Dinky Eagle.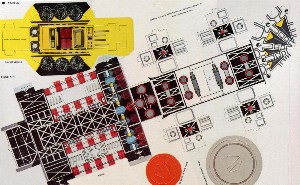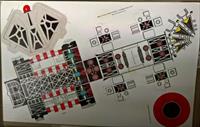 ---
Page copyright Martin Willey