Eagle Studio Scale Model (Rogue Studios)
US, 2015-2016, $8500 + shipping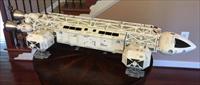 Rogue Studios is a model making company run by Lee Malone, from Florida, USA. In 2015 he agreed a license with ITV (owners of Space: 1999) and Anderson Entertainment (run by Gerry Anderson's son, Jamie Anderson) to produce a replica 44 inch Eagle.
The model is an accurate replica of the first 44 inch filming miniature, with brass framework and aluminium engine bells. It is a completed, fully painted display model (not a kit). The cockpit is removable. Each model is hand made, taking 12 weeks to build. It is limited to 100 models.
The model includes a plaque with the model number and signature of Space: 1999 SFX director Brian Johnson, set on a miniature landing pad base.
The steep price reflects that this is a professional quality replica, not a mass-produced item (it is a lot cheaper than a one-off commission with a modeller of similar quality).
The prototype models were also for sale as "artist proof editions", with signatures from both Brian Johnson and actor Nick Tate, for $10,000.
A companion model of the Hawk was in development for 2016, but by the end of 2016 the ITV license ended.
Photos of the first Eagle, from July 2015, thanks to Gordon Moriguchi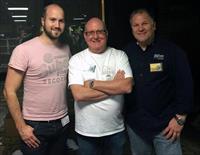 Jamie Anderson (Anderson Entertainment), Gordon Moriguchi, Lee Malone (Rogue)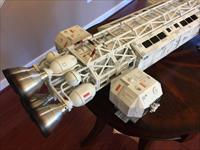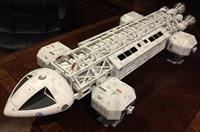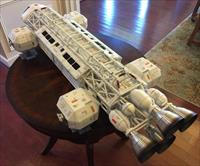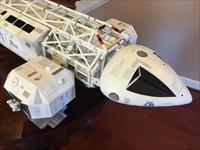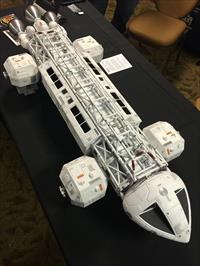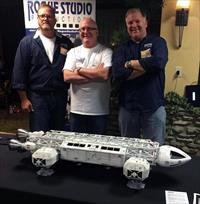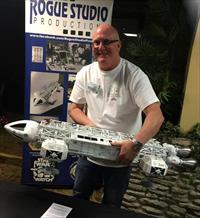 Promotional flyers, created by Gordon Moriguchi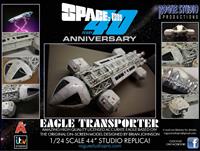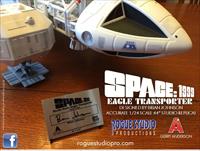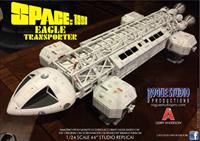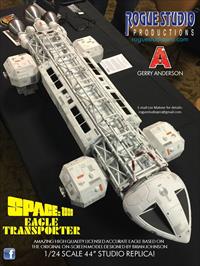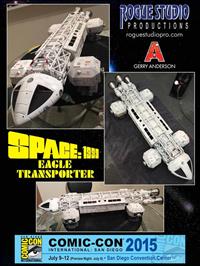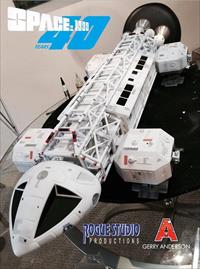 Print: Sci.fi & Fantasy Modeller presents Modelling the Eagle (2016) has a history by Mike Reccia in conversation with Lee Malone.
---
Copyright Martin Willey