US 1976-1978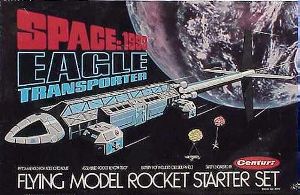 Available in two forms:
"Flying Model Rocket starter set" No.5314 (includes "Powr Pad" -sic- launch system) $17
"Flying Model Rocket Kit" No. 5316 (does not include launch system) $8
"Centuri's version of the Eagle Transporter is near scale and includes only those alterations necessary for atmospheric flight and hobby kit production. The Eagle portion of the kit is all blow-moulded styrene for weight reduction, and serves as a giant nose cone. The Flight Module uses standard model rocketry design engineering to provide a reliable and stable upward flight. This is a hobby kit; not a toy, and is designed for the beginner as well as more advanced rocketeers."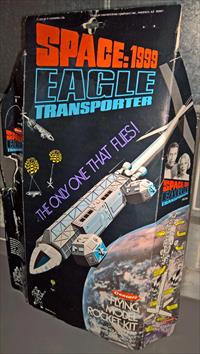 This is the packaging for the kit, #5316, which does not include the launch system (which must be purchased separately). The Starter Set includes the "Powr Pad" launch stand unit. The Eagle is 33cm long, with a conventional finned rocket module (28cm long). The rocket is fired electrically; at peak altitude a delay charge separates the Eagle and flight module, which parachute back to the ground.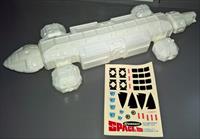 The Eagle is reasonably accurate; the side pods (which lack legs), rear rocket nozzles and underside rocket nozzles are separate parts of the kit. The model must be painted; wet transfer decals (the pilot windows, insignia and "Danger" signs) are supplied.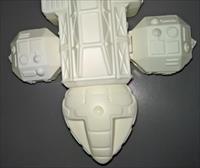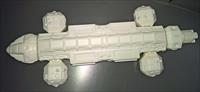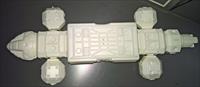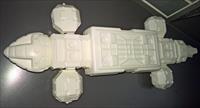 A very good 21 x 28cm 8-page instruction manual is included, illustrated with b/w photos and art, including 11 series photos. A generic "Model Rocket Mini-Manual" is also included. The Rocket Kit is sold in a bag with 20 x 44cm card cover, featuring art of their Eagle and diagrams of rocket flight, with a small reversed b/w photo of Koenig & Helena.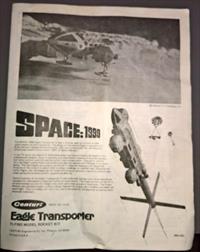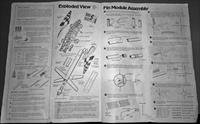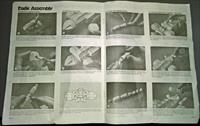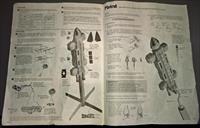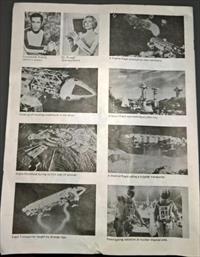 ---