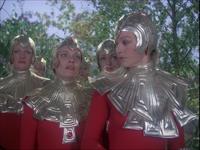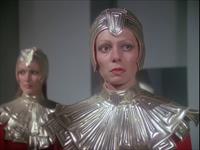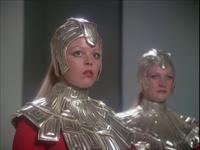 Pictures and text by Simon Rhodes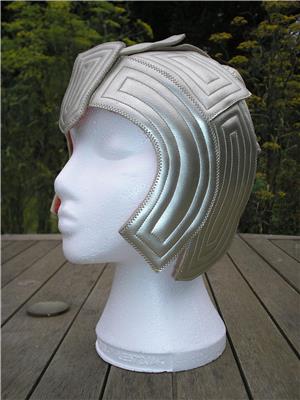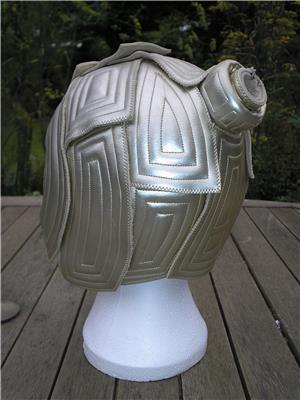 This is an Entran Huntress headdress from the episode Devil's Planet. It's made up of many golden vinyl panels of various shapes, detailed with two styles of stitching. These are then stitched onto a base of some thin light beige material. Inside, a red felt lining is stitched to this base and between the two is inserted a bendable wire armature. This runs along the open faces of the headdress and gives it structure and allows it to be bent to fit as required.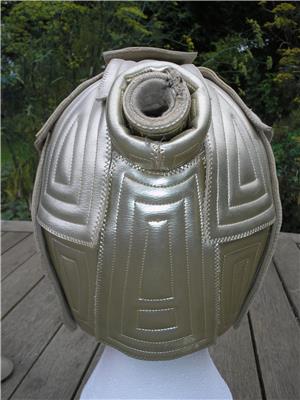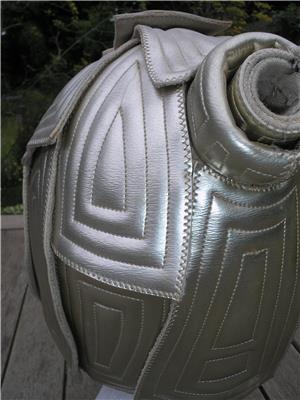 The funnel that takes the ponytail is closed to the inside, so a dummy hairpiece would have been used. There is a small round insert, made and detailed in the same way as the rest of the panels, to hold this in place.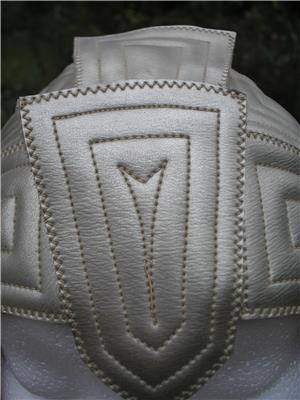 All the headdresses are slightly different in shape and detail. This is most obvious in the little shield shaped bits that stick down over the forehead, which vary in their positioning and in the thickness of the dart shaped arrow in the centre. They were all stitched individually, and so this is inevitable. We all know the speed with which a lot of these things have to be made and the fact that they can be quite rough bearing in mind they may only appear in the background. But this piece is very well made and in excellent condition having been kept after use on the episode by the seamstress who made it and thus escaped the rigours a lot of the items from 1999 have undergone.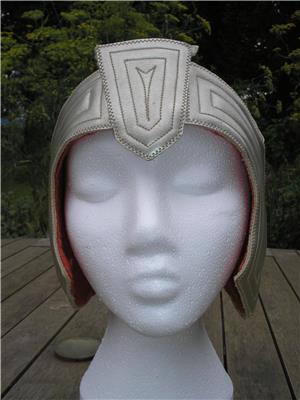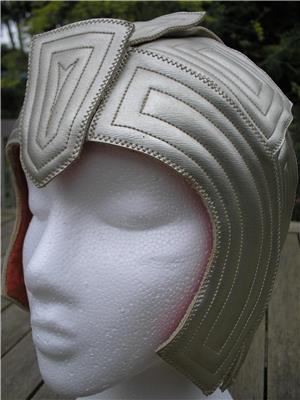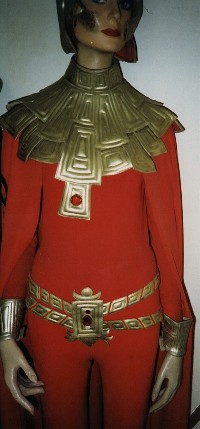 A huntress uniform from Devil's Planet.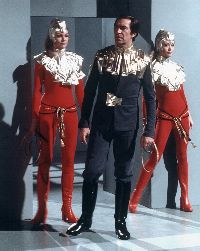 ---
Contents copyright Simon Rhodes, Martin Willey