---
The dragon ship from Dragon's Domain. We know little about the alien race who built this spaceship, only their fate: eaten by an alien dragon. They had an oxygen atmosphere similar to Earth. It is in scale with the 11" Eagle and the 2.5ft (84cm) Ultra Probe.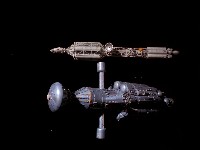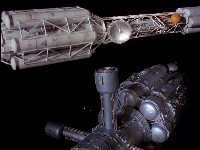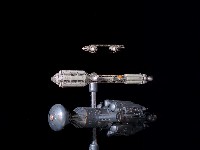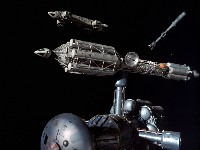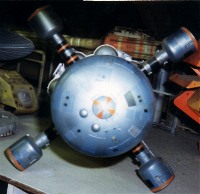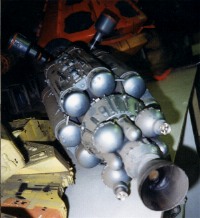 The front and rear of the dragon ship.
The model was in the Space City exhibition and Alton Towers; it was later displayed by Phil Rae at various conventions and the 1993 Wolverhampton exhibition. It was displayed at the TV21 convention in 2010.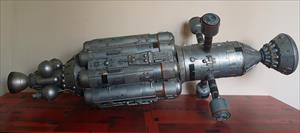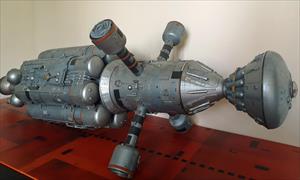 After filming, the four docking arms lost some delicate pipework, and were striped with black tape. One of the docking arms has lost the end door (this is the arm that docks to the Ultra Probe, and may have been removed to fix the probe model for filming).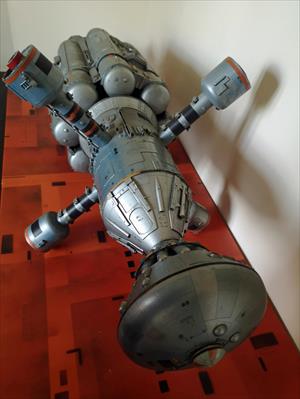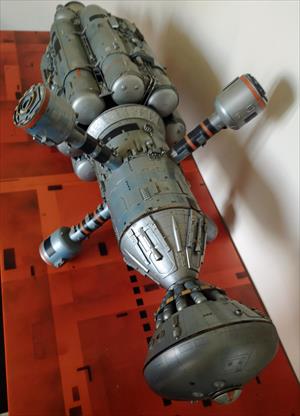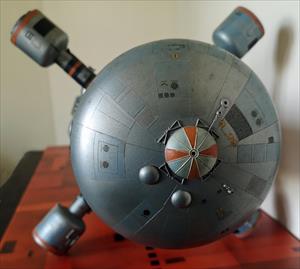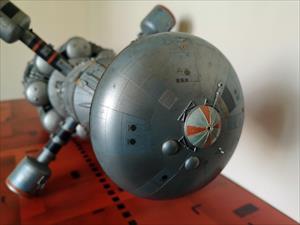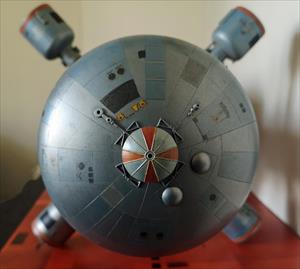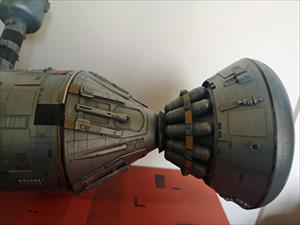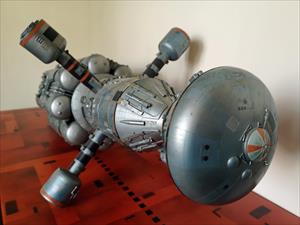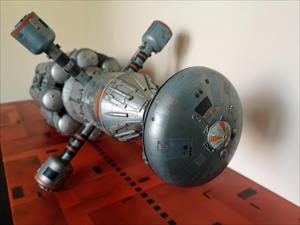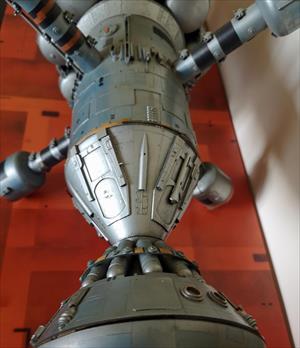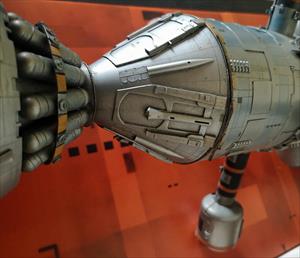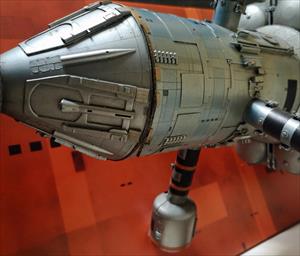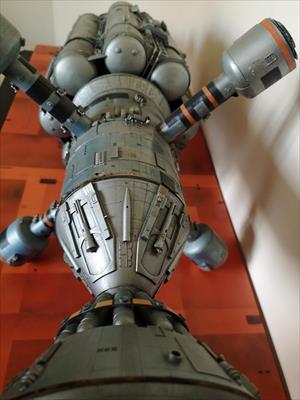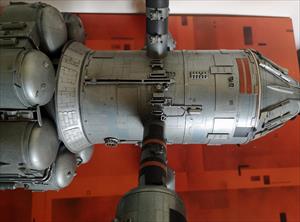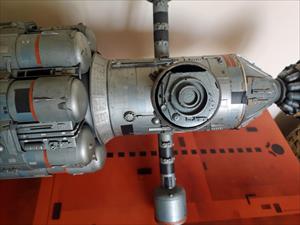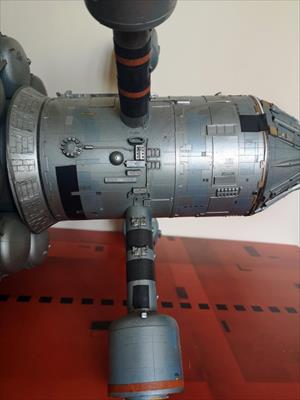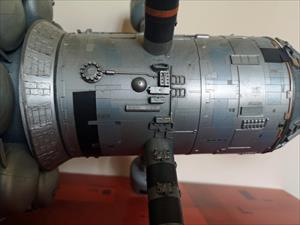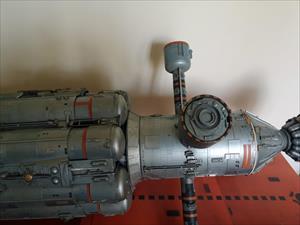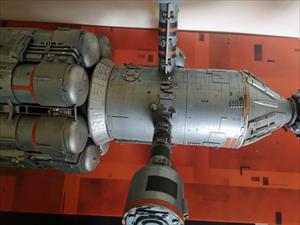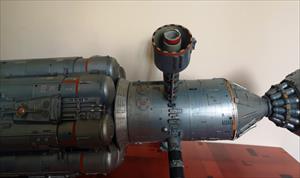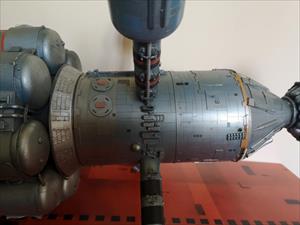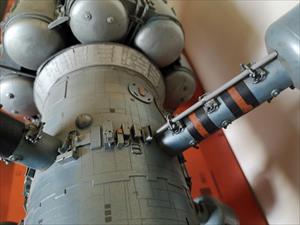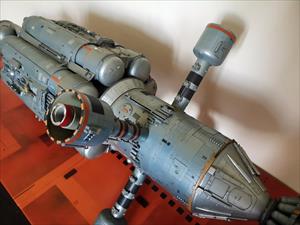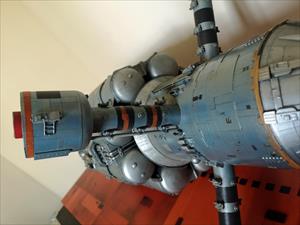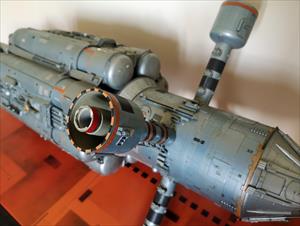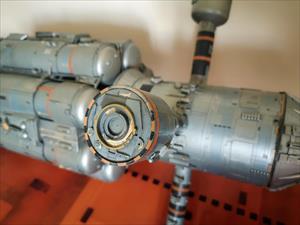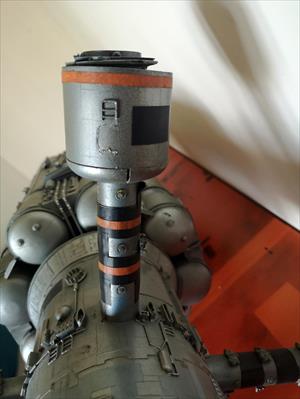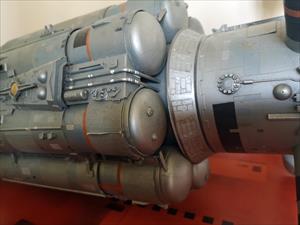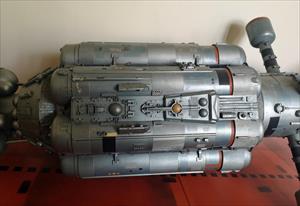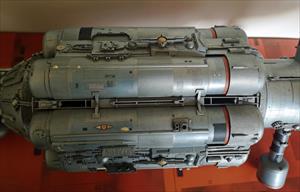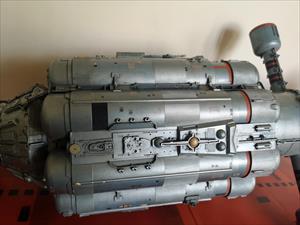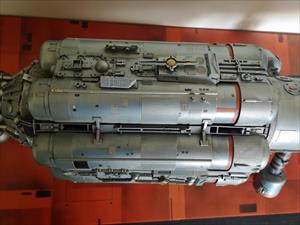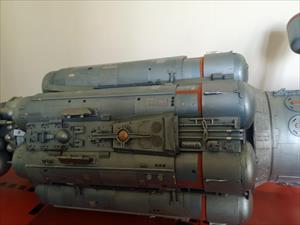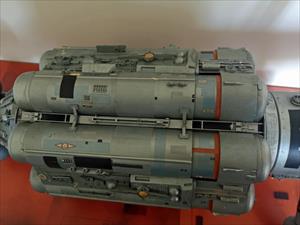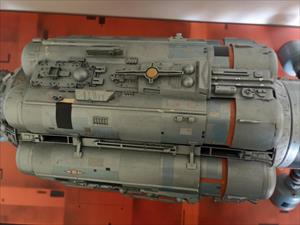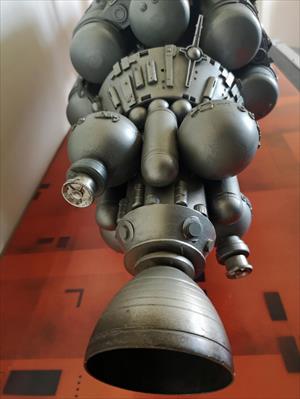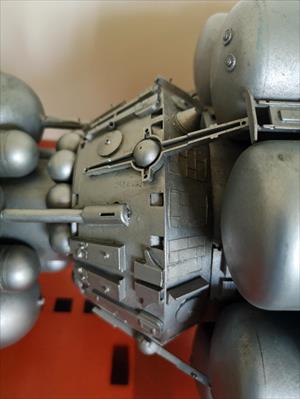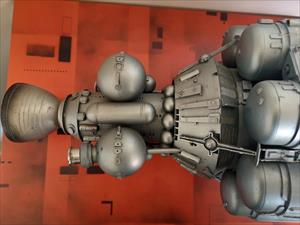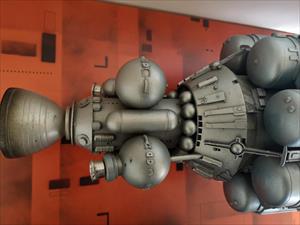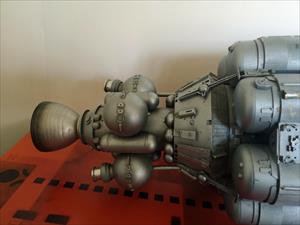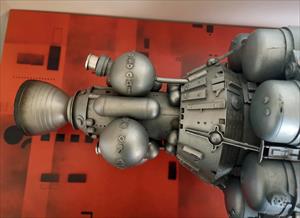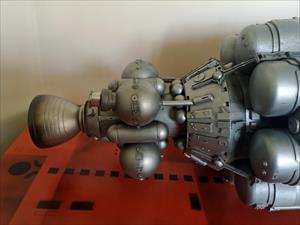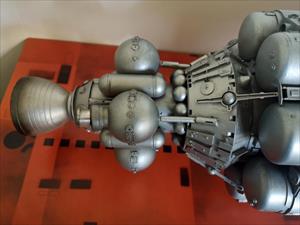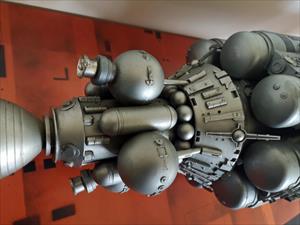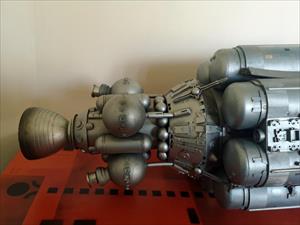 The model has a few small decals (hard to read even in close up), most of which are from the 1974 Airfix 1:24 Hawker Harrier (markings for the GR.1A, No.1 (Fighter) Squadron, Royal Air Force Wittering, England, 1973). These include "Nitrogen" and "Air Purifier" on the front cone, and, on the main tank, "Asbestos- Phenolic Material" (originally for the Harrier's 100 gallon external fuel tank).
---
Copyright Martin Willey, thanks to Marcus Lindroos