Photographs taken 1992, 1995, 2009 and 2010 by Martin Willey
See also SS Emporium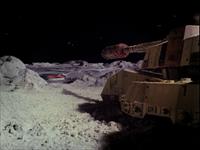 Martin Bower in Sci Fi and Fantasy Models 13: Taybor's Gun from series 2 was built rather like a three dimensional jig-saw. It was entirely fabricated in perspex from a series of complex shapes I made to fit together as I went along. I first cut out a chipboard shape based on my design sketch and then using this to build on I constructed the lower half of the model. I then cut out a second base plate for the turret section and then cut 2 side elevation shapes and stuck these to the base either side of the gun barrel which I had first built in perspex and EMA tube and box section. Once I'd done this the rest of the model was built around this centre section slot which allowed the barrel to move up and down.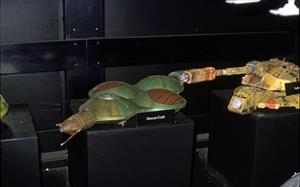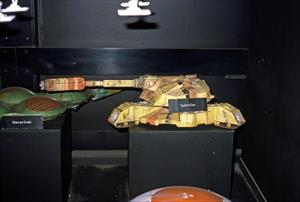 Photos by Robin Hill at the Blackpool Space City exhibition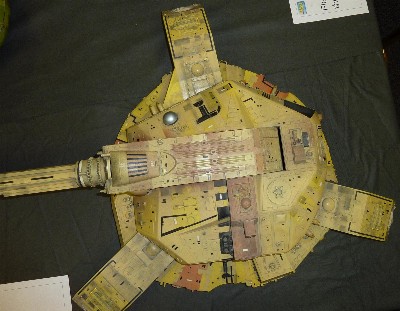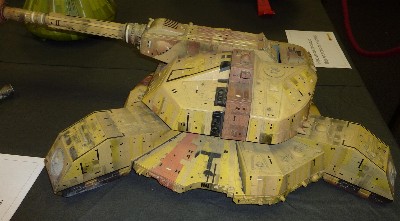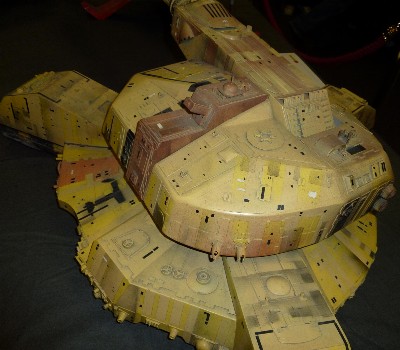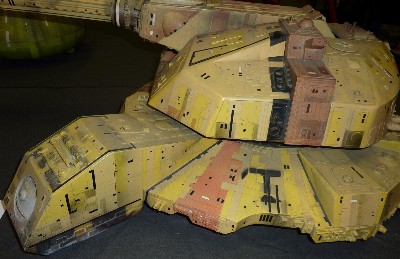 More views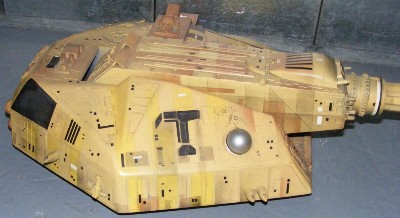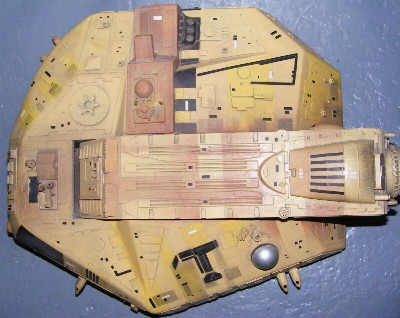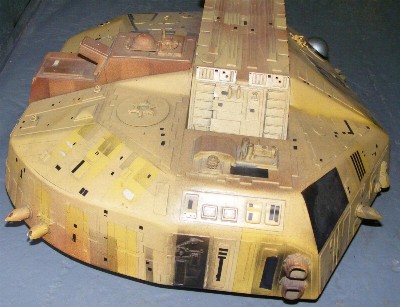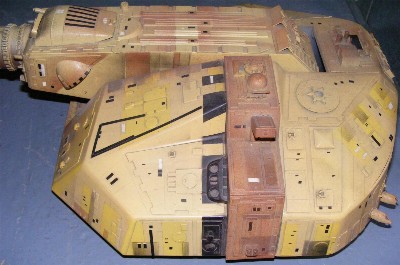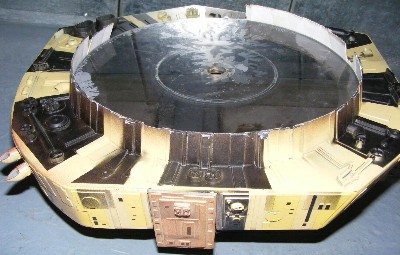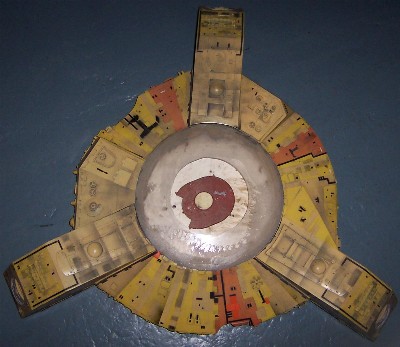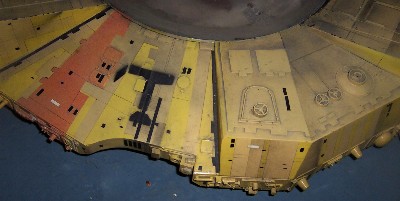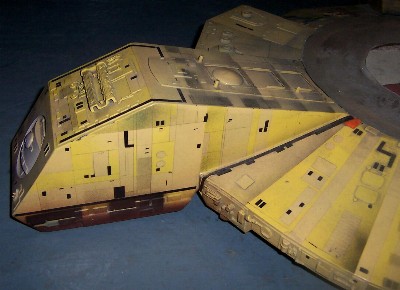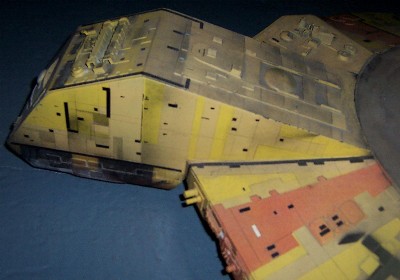 Details of the base unit. The "T" in one side is presumably to indicate Taybor.
---
Copyright Martin Willey