Click images for larger view
See also Taybor's gun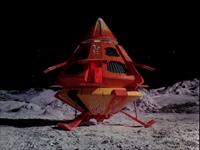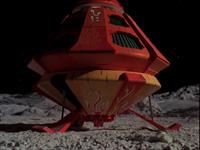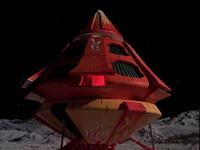 This jumpdrive spaceship, the SS Emporium, reflects the flamboyant personality of its owner, Taybor the trader. It features an assembly of landing rockets underneath, but it requires no main boosters: this craft can simple dissolve into hyperspace. The cone shaped craft is unusually aerodynamic for a Space: 1999 spaceship.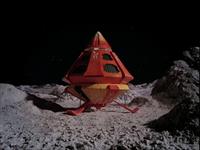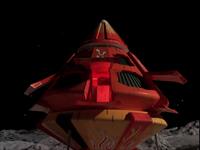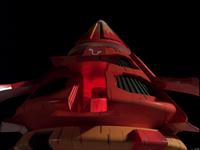 The door panels open after a hyperspace "jump", presumably to radiate excess heat (glowing cylinders are seen inside).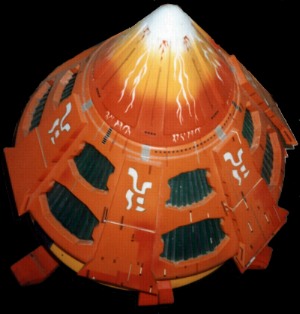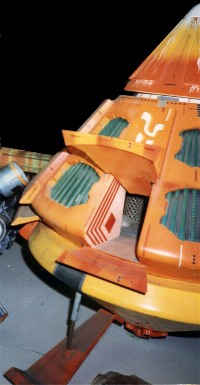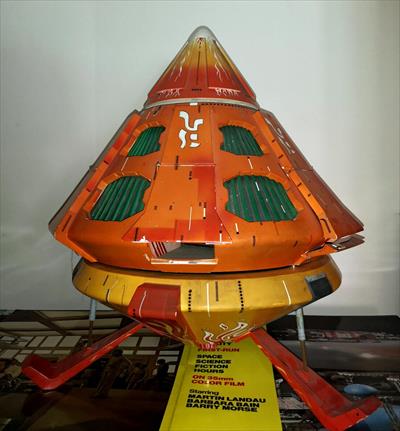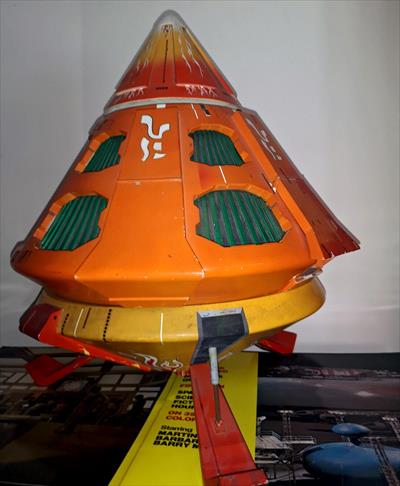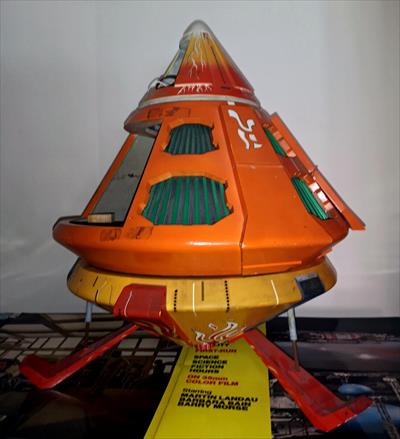 Side profiles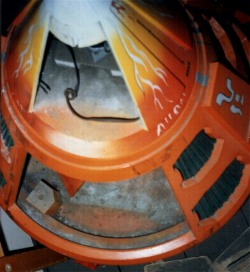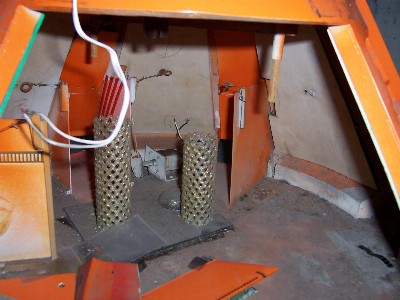 Inside the mechanism to open the panels is visible. More details.
Below: panels on the lower section serve as landing legs (although these are actually fixed in place on the model and there are no slots to retract them into- merely a black painted strip).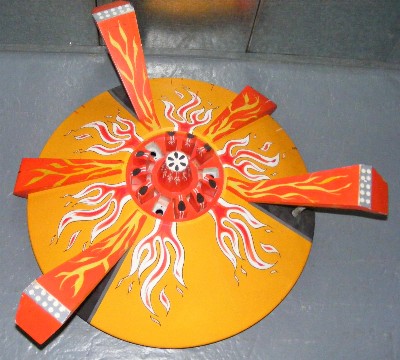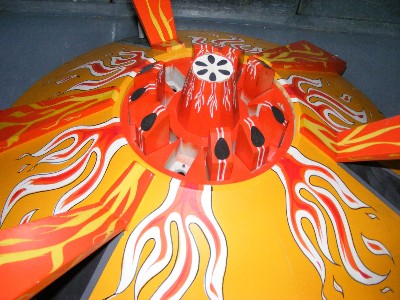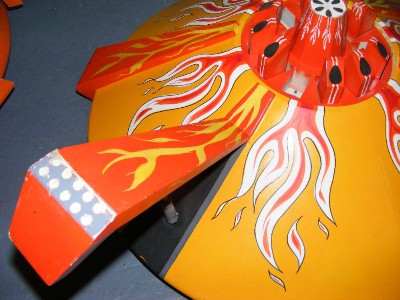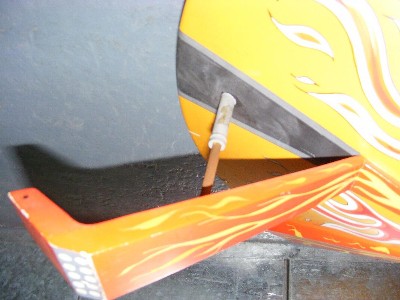 ---
Copyright Martin Willey