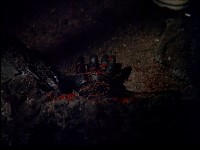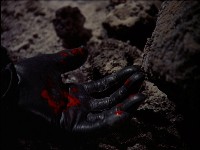 The close up of Balor's hand in the debris is different from the longer shot, with differing blood splatters and nearby rocks.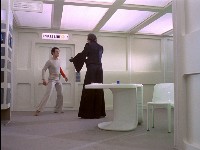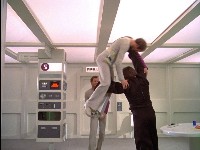 The communications post has a direction sign (to "Solarium") when Balor scares the Alphans. At the base of the communications post, the back (behind the stand) is blocked off. When the fight with the guards begins, the direction sign is gone and the base of the post is clear. The desk has also moved out of the way.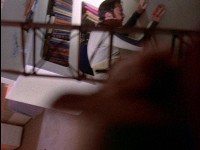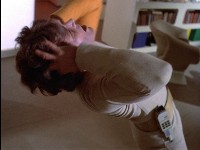 After Koenig is beaten to the ground, he falls in front of the bookcase. His body disappears during the shot of Baxter clutching his head and falling. In fact, a chair seems to have moved where he fell.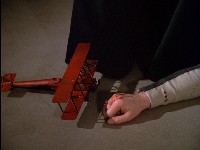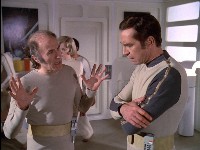 Koenig's uniform is splattered with blood after Baxter attacks him (we see some blood splatters on his sleeve; deleted shots show more blood). Later, not only are Koenig's injuries fixed, his uniform has been laundered. Thanks to Richard Totis.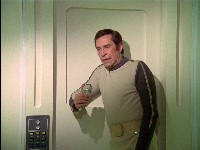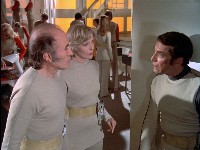 Good continuity: the left side of Koenig's face is red after fighting with Balor in the airlock. In Main Mission later, he still shows the bruise in the same place, although the lighting and camera angle downplay the makeup. Thanks to Emily Bendell.
Copyright Martin Willey. Thanks to Chris Potter and Sigspace for aircraft recognition.