---
The Kadorian ship from Earthbound was the first alien spaceship seen in the series. It was made by Space Models- before Martin Bower was involved in the show - and the simple round shape is uncharacteristic of other alien ships.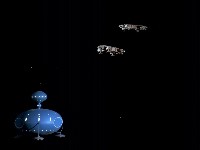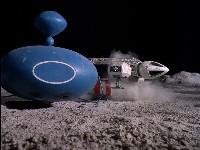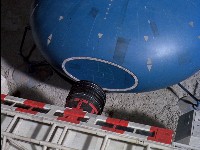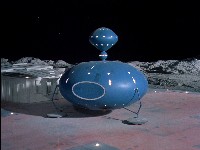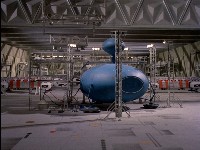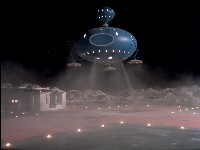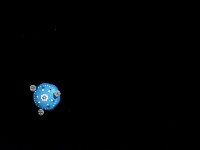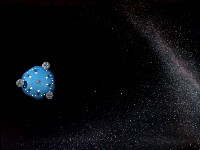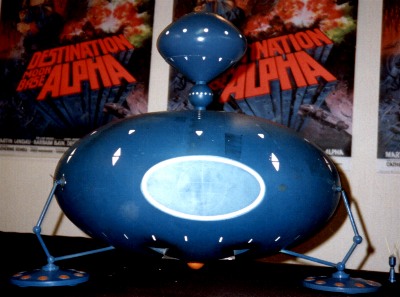 Note how the camera flash illuminates the markings. A small Ariel capsule (from Last Sunset) is on the right.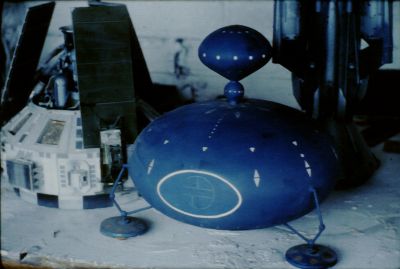 Kaldorian ship and the top half of Voyager One from Voyager's Return. Also seen is a spaceship from Dragon's Domain.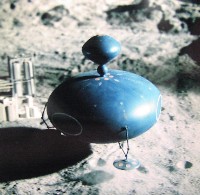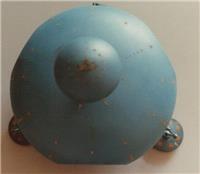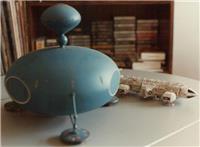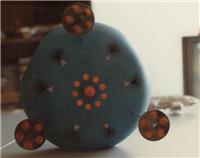 Photos of the smaller moddel of the Kaldorian ship. Thanks to David Hirsch.
---
Copyright Martin Willey