Thanks to Paulo Jorge Morgado for scanning many of these pictures
Starlog magazine was launched in 1976. Although the initial focus was Star Trek, it also covered Space: 1999 in many early issues. One of the most common fan terms, MUF (Mysterious Unknown Force), was coined by editor David Houston in a Starlog article describing the changes from Year 1 to Year 2.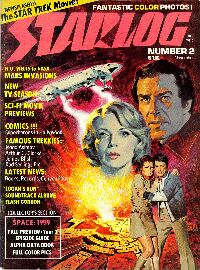 Starlog 2 cover (November 1976). All of the early issues in 1976-1977 mentioned Space: 1999 on the cover. Other cover art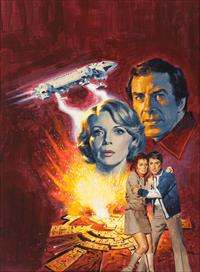 The cover art for Starlog 2, by Dick Kohfield (1931-2012). "He and his 14 year old son, Glenn, are fans of Space: 1999". In October 2014, the painting (16.5 x 12", gouache on board, titled "Space 1999- Astral Quest") sold for $3500.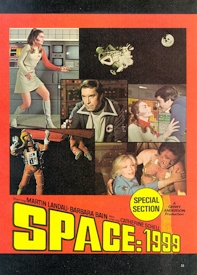 Starlog 2 special section, which an article by David Houston titled Recovering from The Mysterious Unknown Force and an episode guide which concluded with a special letters section titled The Conflict Rages.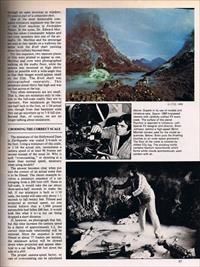 Starlog 6 (June 1977) announced Moonbase Alpha ceases operation and in an article about special effects carried this page.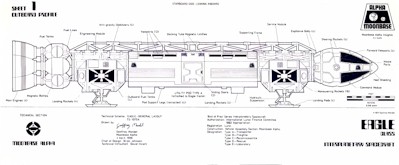 This Eagle article and blueprints appeared in Starlog 7 (August 1977)
Below: Starlog 14 shows some behind the scenes photographs. Thanks to Jerome Wybon.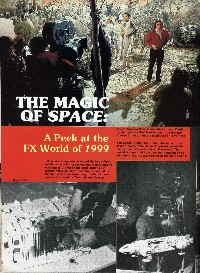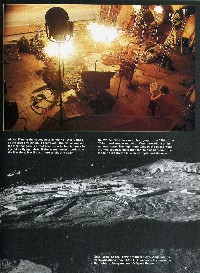 Starlog 15 (August 1978) began a monthly column by Gerry Anderson which first brought model maker Martin Bower to the world's attention and carried a an impressive examination of the Mysterious Unknown Force by David Hirsch.
Starlog 24 included a small Space: 1999 photo on the cover and a two page retrospective inside (along with congratulation notes from Barry Gray, Gerry Anderson, Martin Landau, Barbara Bain and Brian Johnson.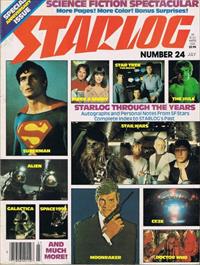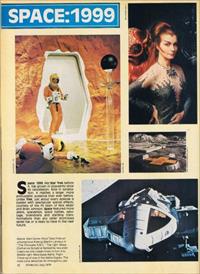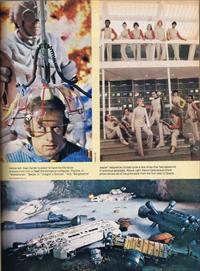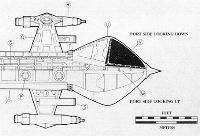 The Hawk article and blueprints appeared in Starlog 32 (March 1980)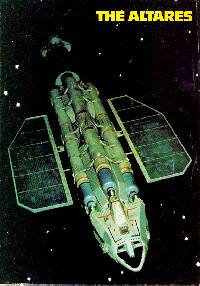 The Altares article and blueprints appeared in Starlog 58 (May 1982)
Also...