Domani Chair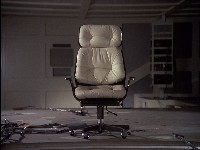 Koenig sat in a Domani chair at his desk in the Command Office overlooking Main Mission. In Command Center, the other crew got the same chair, but without the headrest. It was made by the German company Odo Close in 1972. The chair was available with leather or fabric covers in a range of colours, and casters or skids. The only variation seen on Moonbase Alpha had white leather upholstery with a black plastic shell, and casters. At the base of the back is a set of five holes through the plastic shell, visible in some shots, but hidden by the back cushion in others.
Lee sits in one, without headrest, for the interrogation in Matter of Life And Death.
Other Domani chairs be seen in episodes of The New Avengers (1977), and Dr Who (episode "The Caves of Androzani", 1984).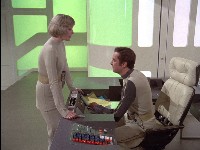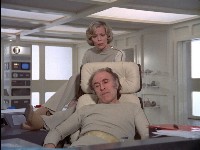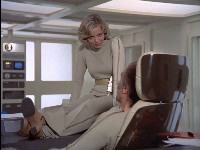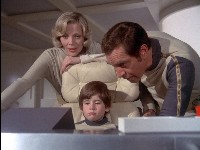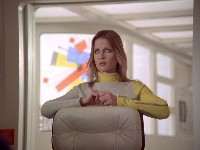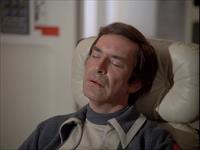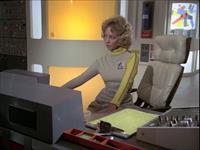 ---
Copyright Martin Willey