Command Office
---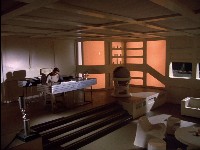 Koenig's desk sits behind the big doors to Main Mission. Inside the office is a sunken area used for meetings.
Situated behind Main Mission, this room is both Koenig's personal office and a meetings room used for informal and formal conferences with senior command staff. Besides the access to Main Mission (through the "Big Doors", as they are called in the script), there are two side doors to corridors.
The illuminated panels are white (even after Main Mission starts changing colours) for the first 15 episodes. In End Of Eternity they become peach-coloured (the ceiling panels remain white), remaining that colour until the end of the series. The panels are red for specific scenes in Matter Of Life And Death and both War Games and The Last Enemy, when Main Mission itself is red, although peach in other scenes.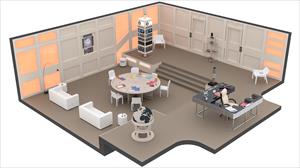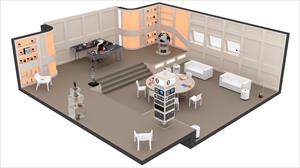 Cut-away view of Koenig's office with conference table, by Andrew Novinc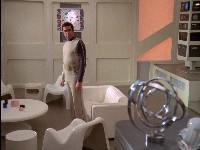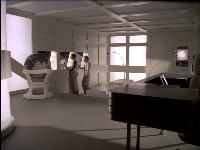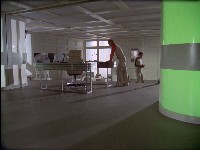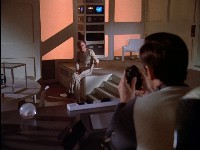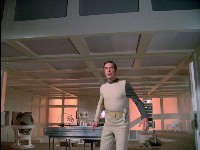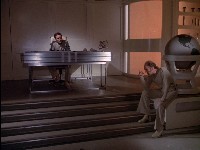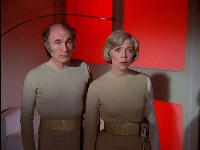 The side illuminated panels are red only in Matter Of Life And Death, War Games and The Last Enemy. Otherwise they are white or peach.
Big Doors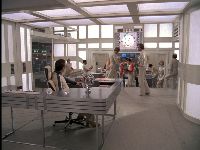 The view to Main Mission.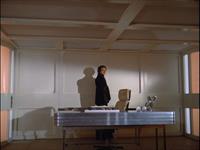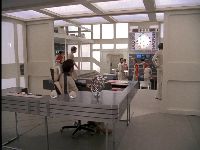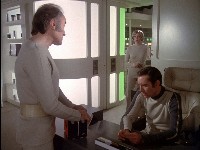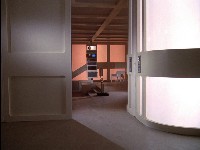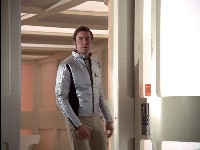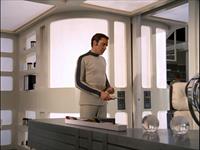 The Big Doors between the Command Office and Main Mission. When opening them partially, only the left hand panel slides open. When they open fully they split in the centre.
Windows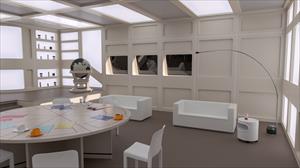 There are three windows. Moonbase buildings are seen below, with the lunar hills beyond. Characters frequently peered out into the darkness of space.
Image by Andrew Novinc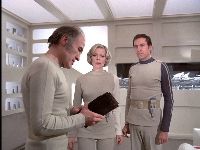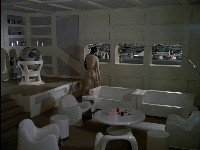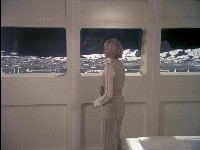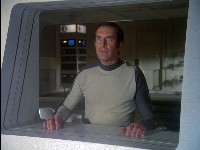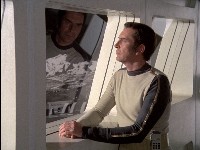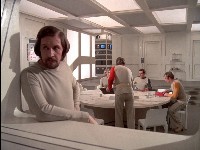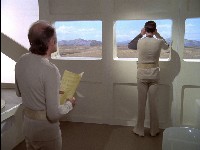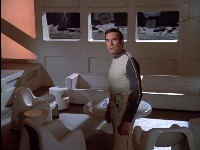 The windows are not level with the Main Mission windows- they are recessed 1.2m (4ft).
Side Doors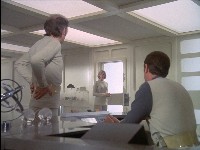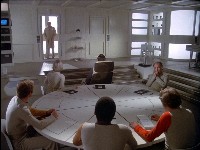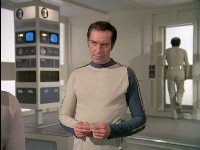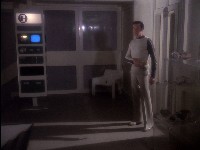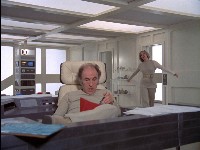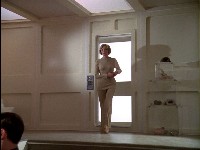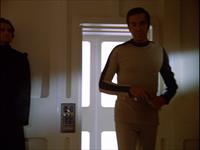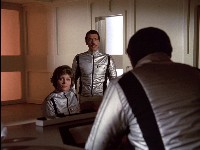 The two side doors open to a very narrow corridor, with white illuminated panels.
Ceiling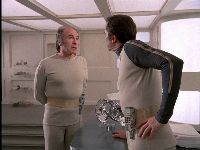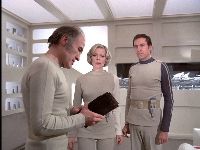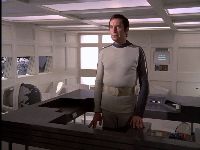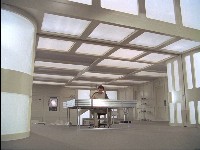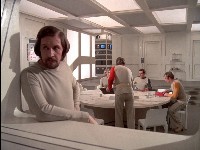 In Breakaway the ceiling was fully illuminated, but later in the episode only half the ceiling panels were lit up, in a chequerboard pattern. This remains the pattern for the rest of the series.
Revamps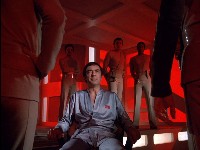 During the interrogation scene in Matter Of Life And Death, the Command Office is redressed slightly, with red lighting. The script does specify the Command Office location, but it's possible the redress was meant to suggest another location. The Earth globe and Command Desk are both gone, as are the tubes on the shelves.
The Command Office was revamped into several sets (see plans):
Copyright Martin Willey. Thanks to Patrick Zimmerman.