Command Office
---
Furnishings
In both arrangements, there are two Throwaway sofas normally under the windows. In the corner is a Lucciola floor lamp.
On the platform before the two side doors, there are normally 2 Vicario chairs on either side, the Communications Post with a C designation, a stacked display case of rocks, and on the corner of the steps a cylindrical sculpture.
On the platform in front of the Big Doors is Koenig's desk with a Domani chair, and an Earth Globe. See those pages for more information.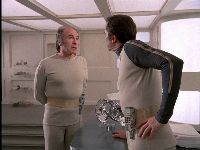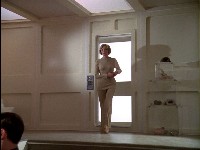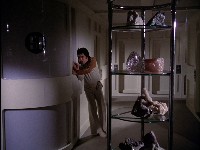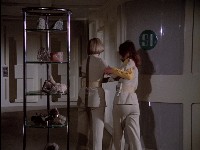 The rocks are in (and on top of) 3 stacked glass cases of different sizes. The rocks look like quartzes; a couple are pink quartz, with at least one geode. We get a better view of the individual rocks when they appear in the corridor in Force of Life. The same rocks appear in Koenig's office in Breakaway.
At least some of the rocks are seen on the shelves of Dixon's office in Dragon's Domain.
Bergman's quarters also have shelving with rocks, although it is hard to see if they are the same rocks.
There is another rock display in Recreation in The Lambda Factor and The Seance Spectre.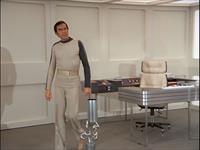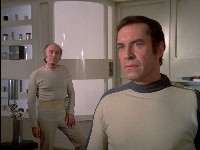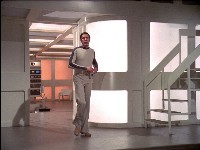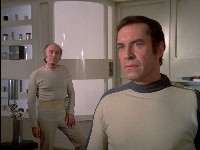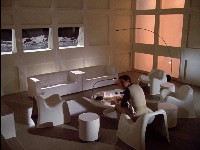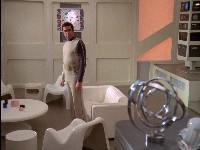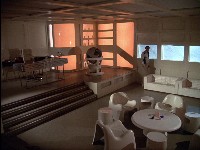 The seating around the table varies by episode, but Helena prefers to sit with her back to the communications post.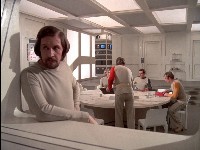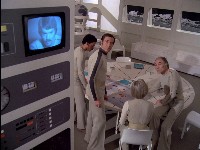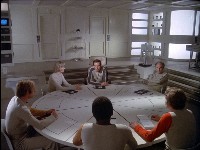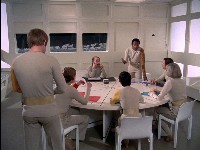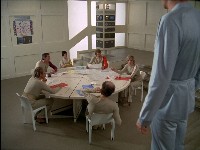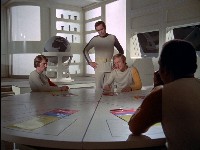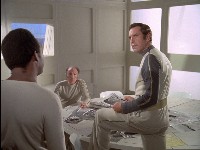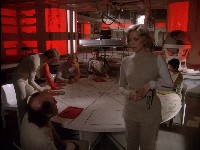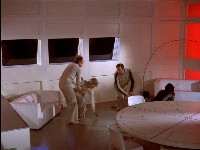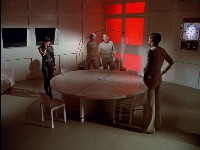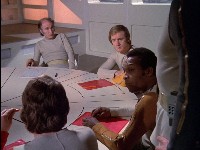 ---
Copyright Martin Willey. Thanks to Patrick Zimmerman.