Throwaway sofa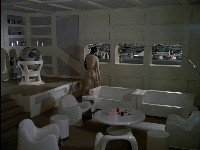 The "Throw-away" sofa was designed by Willie Landels for Italian company Zanotta in 1965. Landels was an Italian who lived in London. He art director for Queen magazine, building its reputation for cutting edge style and fashion. When the magazine took over a rival in 1968 to become Harper's and Queen, he became editor (a post he retained until 1989).
The sofa has a simple, minimalist design of straight lines and right angles. It was originally designed to be an economical sofa that would be easily replaced- hence "throw-away". It is still in production, but at a premium price for a design classic. The design won a gold medal at the M.I.A. International Exhibition in 1970. It is available as an armchair, or as a two or three seat sofa. It was the first sofa made with an expanded polyurethane frame (instead of wood or metal). It has an internal non-removable nylon cover and a removable leather or fabric outer cover. The 2-seat sofa seen on Moonbase Alpha is 150cm wide, 75cm deep and 61cm high. The 3-seat sofa is 205cm wide.
On Moonbase Alpha, two of the 2-seat throwaway sofas are seen in Koenig's Command Office, and in living quarters.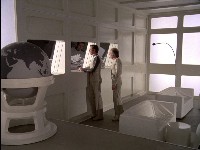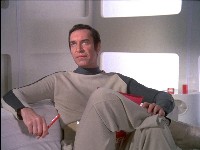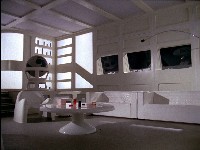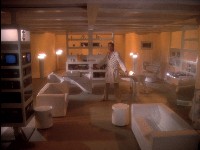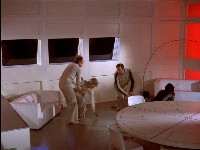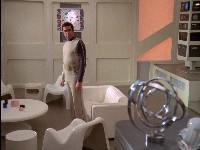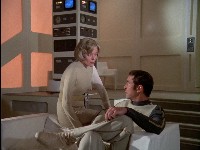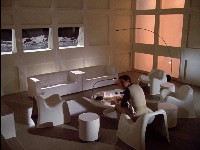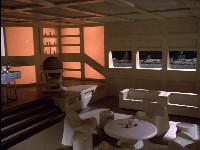 ---
Copyright Martin Willey