Command Office
---
Command Desk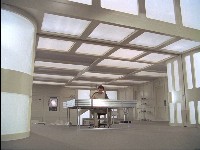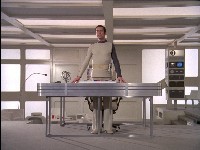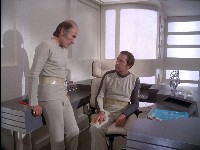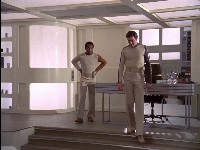 Koenig's desk will be modified to appear in Command Center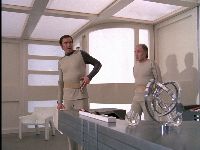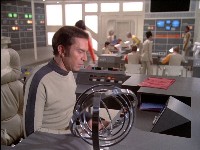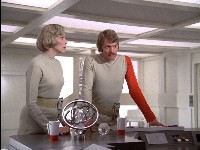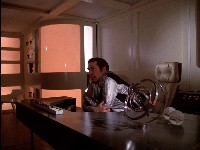 Sometimes there are two crystal balls by the gyroscope. This and the two white Kartell ash trays are the only decoration. Koenig sits on a Domani chair.
Main Mission side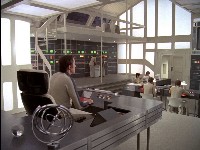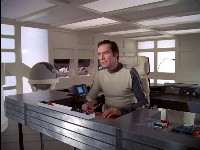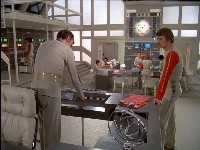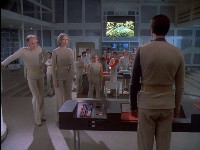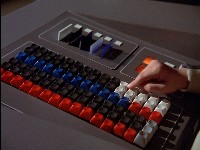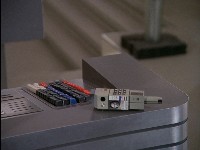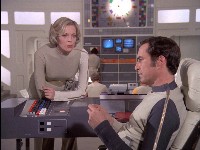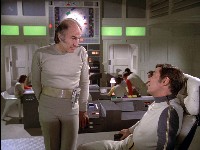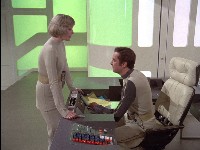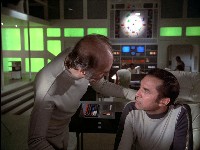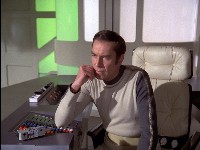 The side facing Main Mission has lights and a metal grill similar to the standard desks, with an additional keyboard on the left side. There are usually coloured plastic cards in the slots, presumably memory cards.
Command Office side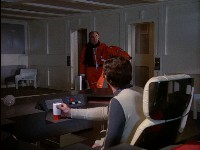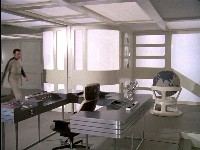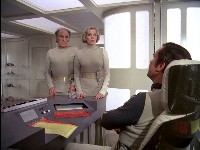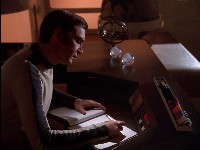 The side facing the Command Office is mainly used for paperwork. On either side of the writing area are two open slots for storing paperwork.
Right side and screen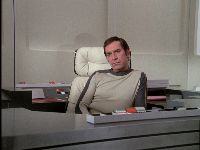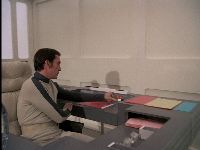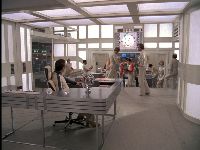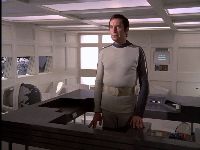 During Breakaway, there is usually no small screen on the right of Koenig's desk.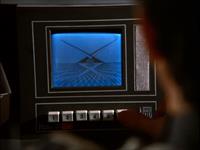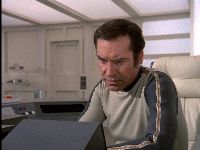 For some scenes, the small screen Breakaway suddenly appears.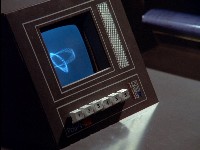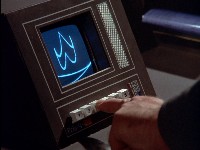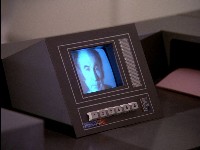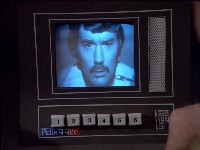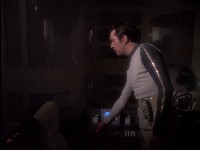 Command Desk screen with a screen-saver (looks remarkably like the Microsoft Windows 98 "Mystify" screen saver). This is the only desk screen in Main Mission (Kano's desk has a non-functional screen).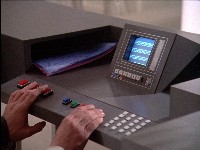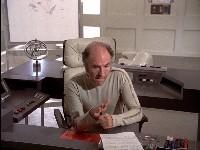 The keyboard extension first appears in Another Time, Another Place
---
Copyright Martin Willey. Thanks to Patrick Zimmerman.