Pio Manzu Kartell box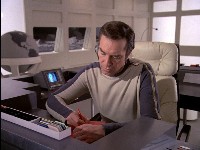 This "desk container with ash tray" (contenitore da scrivania con portacenere) was designed in 1969 by Italian designer Pio Manzu (1939-1969) for Kartell in Italy. Manzu was son of the sculptor Giacomo Manzu, and designed the Fiat 127 (he died in a car crash on his way to present his design to Fiat in Turin). The desk container, Kartell article number 4643/5, is what would now be called a desk tidy or desk organiser. It has 6 compartments, one of which is an ashtray.
On Moonbase Alpha, two white boxes can be seen on Koenig's desk in his Command Office, but in Command Center he switched to an orange box. They can also be seen in Medical Centre, and on Jarama Travel Tube reception desks. They also appear in the Eagle passenger module.
Koenig's desk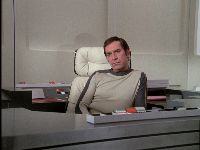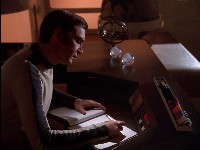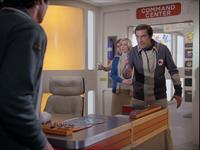 Travel Tube reception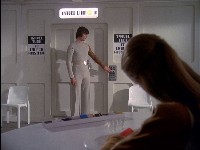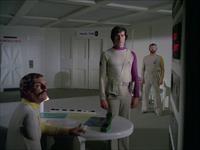 Medical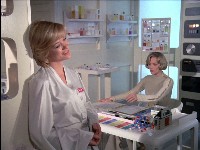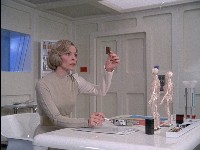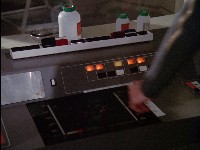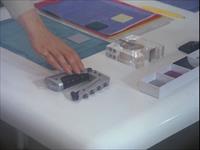 Eagle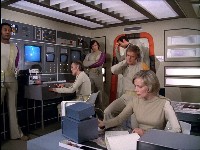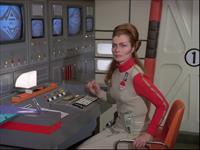 ---
Copyright Martin Willey