Jarama desk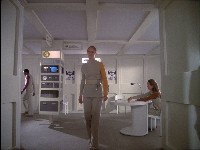 The Jarama desk was designed in 1969 by Italian designer Alberto Rosselli (1921-1976) for Saporiti in Italy. Rosselli is one of the founders of the concept of industrial design in Italy. His Jarama desk is fibreglass, 74cm x 160cm x 195cm. The matching chair and slide-in shelves were not used in the series. It can also be seen in the 1977 Dr Who story The Invisible Enemy.
A trolley designed by Rosselli for Kartell appears in Medical in War Games
The Jarama is seen in Travel Tube reception areas, with a Gaudi or Selene chair and Pio Manzu Kartell box.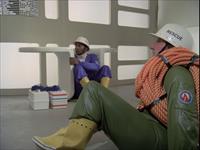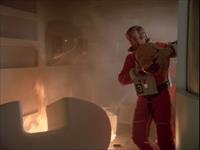 In The AB Chrysalis, we see the curved centre, where the shelves can be fitted. The top shelf is normally in place as a desk top, but was removed for these scenes.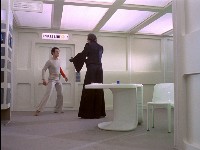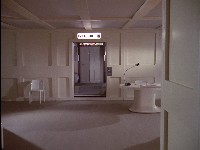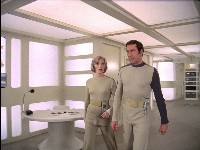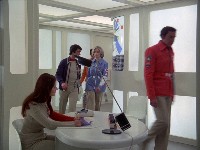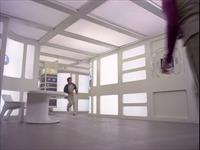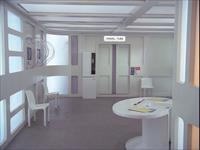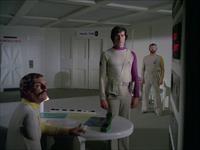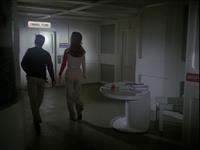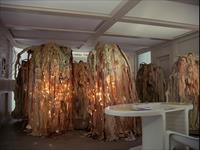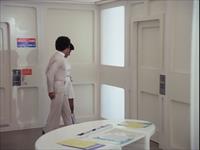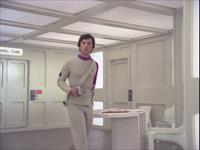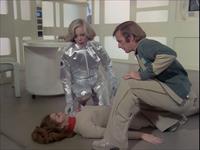 ---
Copyright Martin Willey