Gaudi, Selene, Vicario, Toga Chair
A number of different white fibreglass or plastic chairs appeared in the series, the most prominent of which is the Gaudi, seen in Main Mission. The original chairs were designed to be stackable, and were issued in many colours. Keith Wilson only used the white versions in Moonbase Alpha. The chairs were among the first all-plastic furniture created, in sturdy GRP (fibreglass reinforced polyester), from prestige Italian brands.
Many of the chairs were designed by Vico Magistretti (1920-2006) for the Italian company Artemide. Magistretti's Selene stacking chair, produced in the 1960s, was one of the first commercial plastic chairs and is part of the collection of the Museum of Modern Art in New York, the Victoria and Albert Museum in London, as well as other design museums around the world. The slender grooved legs are folded into a "W"-shape in section, to give them added strength. Magistretti first modelled the shape in paper in prove its strength. This can also be seen in his later designs for armchairs, the Gaudi and the Vicario. He used the same legs for his Stadio tables.
---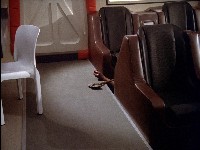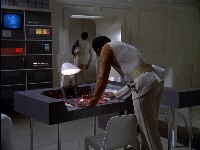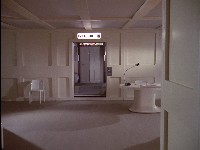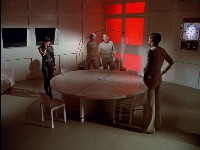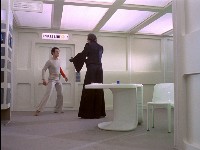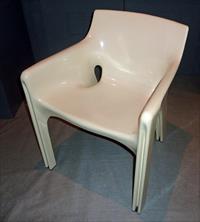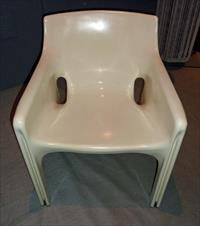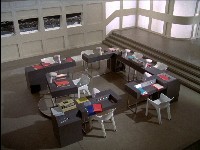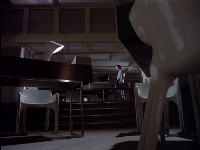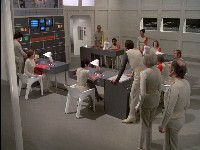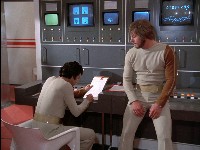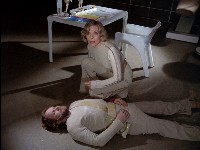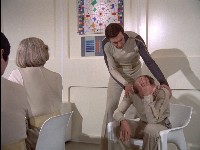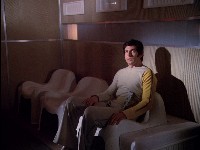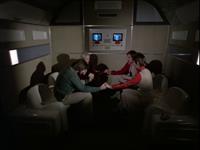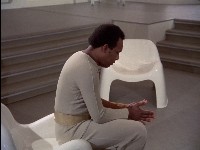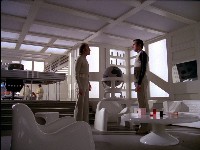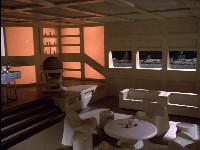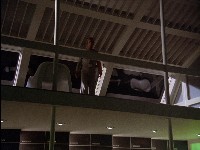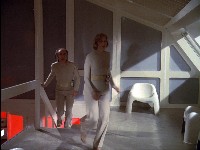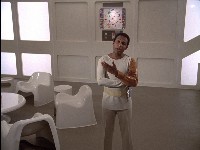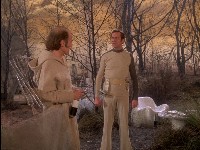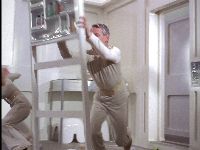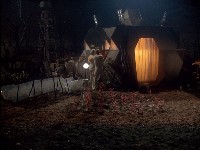 The small stool in these shots is an Artemide chair, the 40cm tall Efebo (50cm wide x 47cm), designed by Stacy Dukes. A smaller version (the 31cm tall Efebino, 42cm wide x 38cm) was produced by Artemide, but not seen in the series
Other chairs
A wide variety of other chair designs was seen on Moonbase Alpha.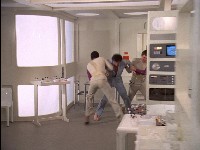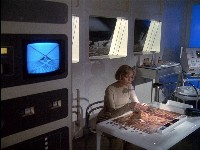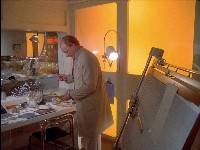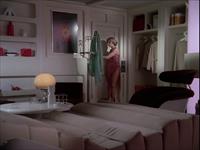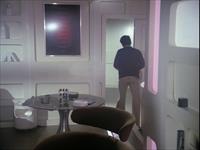 A brown chair appears in some living quarters.
---