---
In Moonbase Alpha, the rectangular Stadio 120 appears regularly in Medical rooms and labs. It only appears in a living quarters in Bergman's LQ12, and Koenig's room in Missing Link. The square Stadio 100 is seen occasionally, and the Stadio 80 never appears.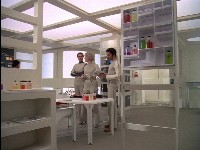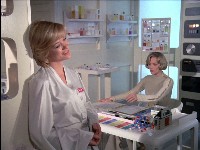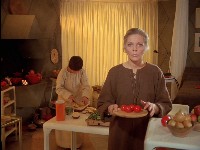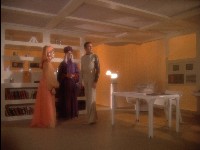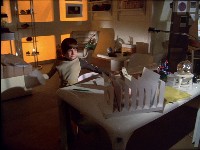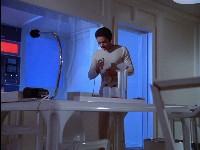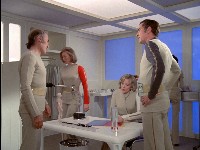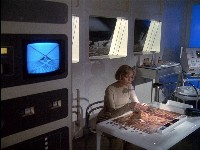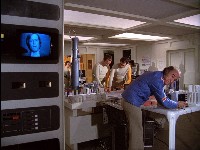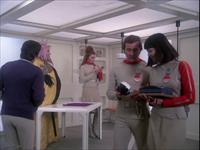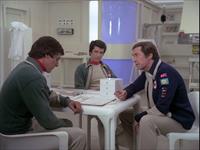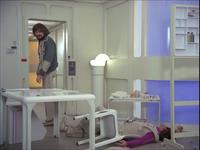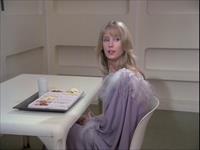 On Moonbase Alpha it is normally seen in living quarters.
In Moonbase Alpha it is seen in Zoref's living quarters, and in the Hydroponics lab in The Troubled Spirit.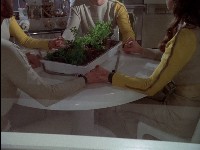 In Moonbase Alpha it is seen frequently in Koenig's Command Office (unless removed for a command conference). It also appears in living quarters.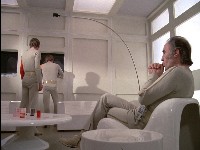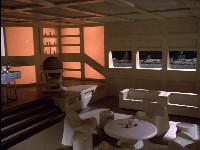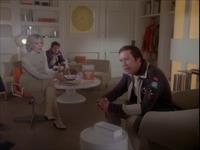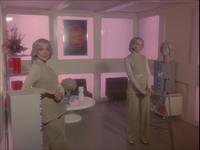 In Moonbase Alpha it is rarely seen: in the solarium in Force of Life, "outside" in Another Time, Another Place, and in the Recreation Center in The Lambda Factor.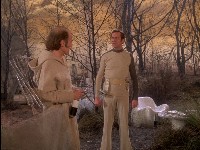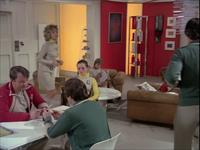 This table is seen regularly in living quarters as a writing desk, mounted on the wall. There are glass surfaces over shelves, some of which are missing in later episodes. In A Matter Of Balance we see one with the metal legs and no glass tops.
It looks like a variation of the Orix desk by Vittorio Parigi and Nani Prina, released in 1970, for Molteni. The plastic top came in a variety of colours (red, blue, yellow, white), with metal legs and glass top. The Alphan model has an open front and flat top, unlike the Orix.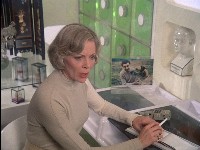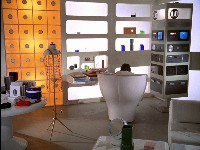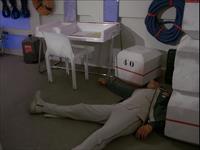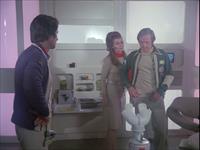 There is a black version in Koenig's quarters in The Lambda Factor.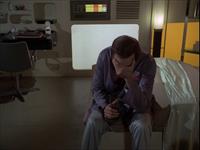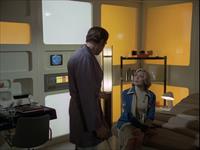 This is a different desk, probably a related model, with shelves under the desk for papers.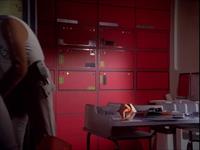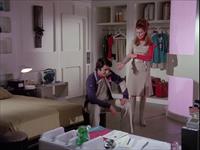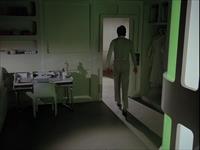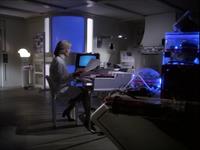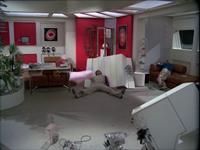 ---