Thanks to Marcus Lindroos
Input to the computer is mainly by keypads on desks or computer panels (e.g. Ring Around The Moon, Space Brain). Kano has a slightly different desk to the normal design, from Missing Link onwards. Command Centre desks feature VDU screens.
Verbal commands can also be made: Koenig uses his commlock in Black Sun, Guardian Of Piri, Alpha Child (Jarak), Collision Course, The Bringers Of Wonder part 2; Helena talks to a communications post in Breakaway; Tony talks to door panels in The Beta Cloud.
Output in Year One is on rolls of paper like tciker-tape or check-out receipts (e.g. Black Sun, Ring Around The Moon, Space Brain), or by bleeping and flashing lights in meaningful sequences. In Year Two, rectangular 80-column IBM punch cards are printed out (e.g. Journey To Where, The Rules Of Luton). Standard A4 size printouts are also seen in Guardian Of Piri, Dragon's Domain so larger printers presumably exist. Images and photographs can also be output to glossy paper or transparencies, as in The Last Sunset.
Text may also be printed on screens, which may be accompanied by the computer voice (see above). Text displays are very slow, crude and black and white; graphics displays are similarly basic (sine waves or animated squiggles). The Main Mission/Command Centre "big screen" can show colour text and computer graphics although this feature is rarely used. Similar but smaller flat screen displays can be seen in other areas (Koenig's quarters, commander's office, laboratories) but they are comparatively rare.
The computer speaks regularly (Breakaway, Matter Of Life And Death, Black Sun, Earthbound, Another Time, Another Place, Guardian Of Piri, Force Of Life, The Infernal Machine, plus in Eagles in The Mark Of Archanon and All That Glisters). In Brian The Brain we are told the "Mark 10 Holographic Programming" Computer seen in Command Centre does not speak, which may be because it is a different computer from the one seen elsewhere on the base.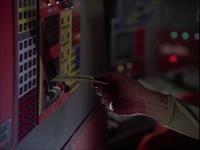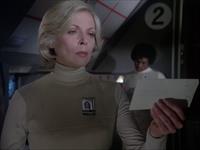 In the Life Support Section in Seed Of Destruction. Punch cards are used as input for computers, but in 1999 computers print them out as results for humans- Helena is able to read results from the punched holes.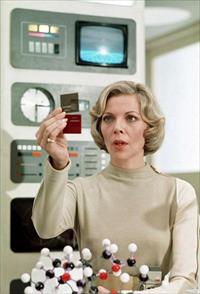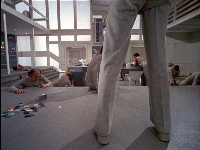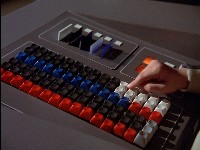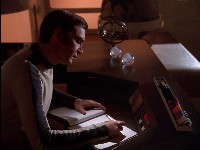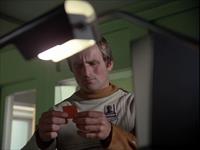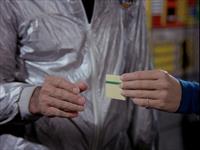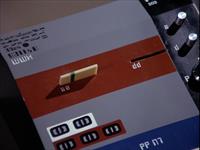 We also see coloured plastic rectangles, often stored in the Pio Manzu Kartell ash tray. In Koenig's desk are a number of slots in which these pieces of plastic are inserted. We don't see them in use except for year 1 publicity photos of Helena, in The Bringers Of Wonder part 1 when Kander has his photos stored on them, and The Bringers Of Wonder part 2 when Helena's white noise recording is played from the card.
These look and act very much like flash memory cards. Invented in 1980, the PCMCIA 1.0 PC card was first introduced in 1990; memory sticks were introduced in 1998 and the memory cards for digital cameras in the 2000s. When the series was first shown, even floppy disks were large (8 inches; the 5 inch format was first introduced in 1976 and the 3.5 inch format in 1981). If they had used these plastic cards instead of paper and punch cards, the series would have future-proofed itself.