Keypad and printer panels
The keypad and printer panels are seen in Main Mission and featured in several episodes. Occasionally these two panels appear elsewhere in Alpha.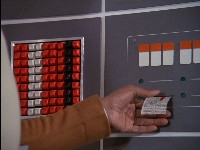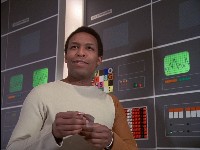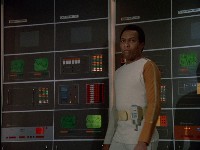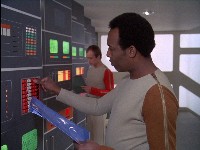 In Breakaway, the two panels are far apart (keyboard in bank 3, printer in bank 6), but in most other episodes they are alongside each other, either horizontally or vertically, usually in bank 3.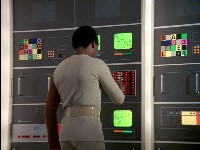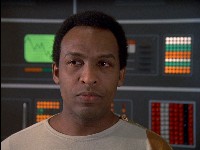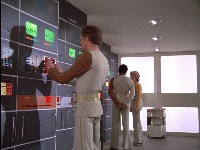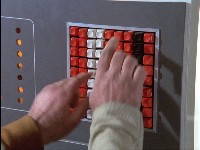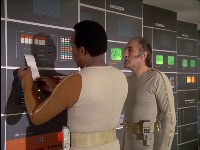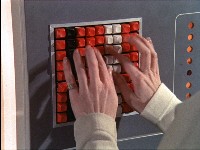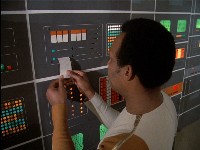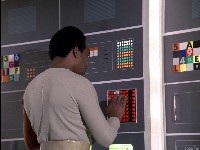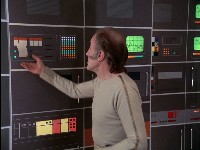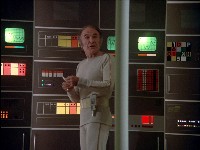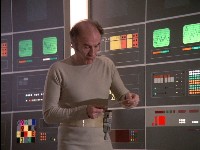 Printer under the Big Screen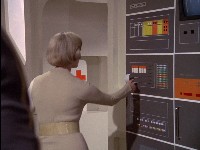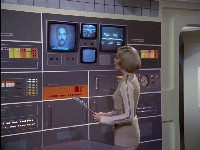 For some scenes in Space Brain, the printer panel moves under the Big Screen (there are three different configurations of panels in this episode).
Outside Main Mission
In Main Mission, the keypad panel always has the keypad on the right side (except in reversed shots of Ring Around The Moon). Outside Main Mission, it often appears "upside down", with the keypad on the left side.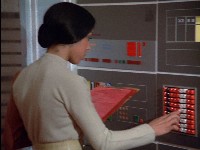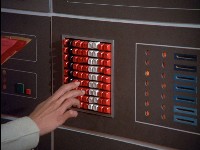 In Alpha Child, the keypad is featured in the Nuclear Generating Area (in Force of Life it is in the observation room).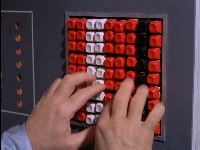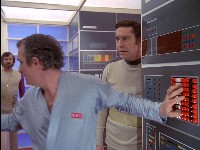 In Space Brain, the keypad is featured in the computer room.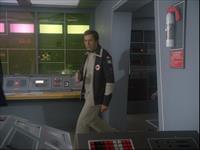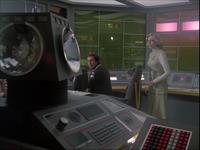 It appears in the Swift pilot section (foreground bottom) in Brian The Brain. The printer panel is on the opposite wall, by Helena's head.
Printer in Medical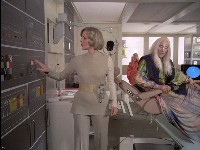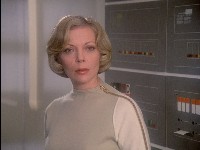 In Earthbound, Helena uses the printer panel in Medical.
In the Eagle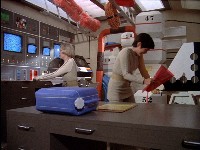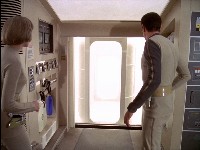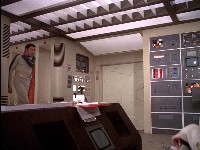 The printer panel starts to appear in the Eagle passenger module in End Of Eternity, and remains there until Testament Of Arkadia. The keypad appears in The Last Sunset and Testament Of Arkadia only.