---
Breakaway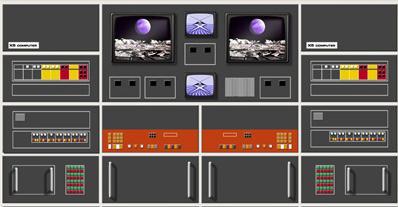 Panel configuration during Breakaway.
Matter Of Life and early episodes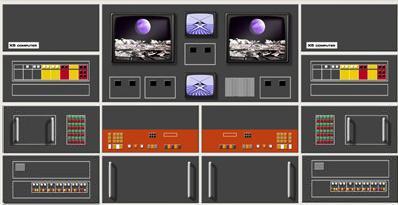 Panel configuration from Matter Of Life And Death until Earthbound. The panels on each end of rows 3 and 4 have swapped round. Row 4 now remains the same throughout the rest of the series. Note Ring Around The Moon features this configuration as well as the clock configuration in different scenes.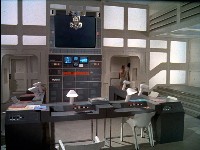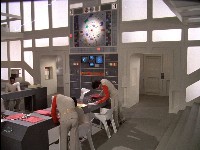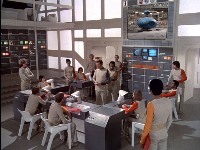 Ring/Another Time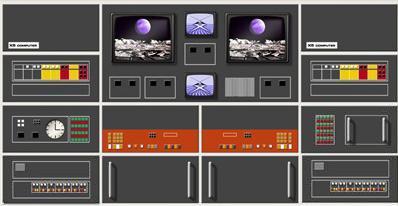 Panel configuration from Another Time, Another Place. until The Troubled Spirit (with a few exceptions shown below). The Metamec clock first appears in some scenes in Ring Around The Moon (other scenes show the earlier configuration, which is in place throughout Earthbound).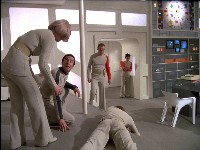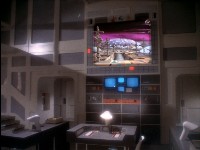 Death's Other Dominion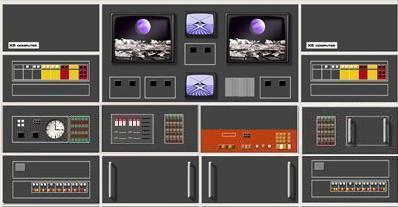 In Death's Other Dominion, this configuration appears. It is not used in any other episode.
Space Brain
In Space Brain three different configurations are seen, sometimes changing as the camera angle changes. This is the only episode where the Metamec clock appears in a different location (actually two different locations).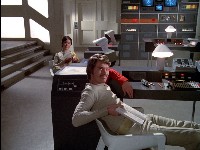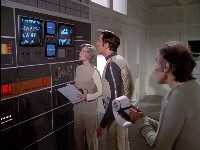 Below: This configuration is seen at the start of the episode.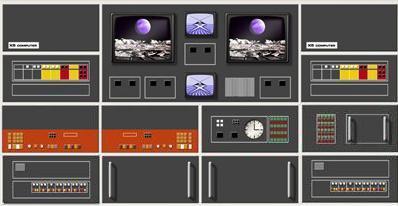 Below: This configuration is seen for most of the middle section of the episode, including when the foam enters Main Mission.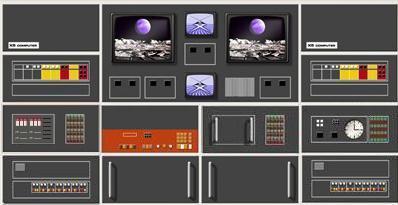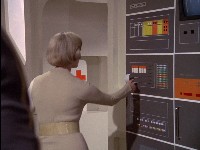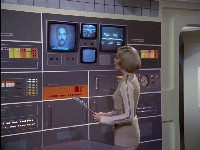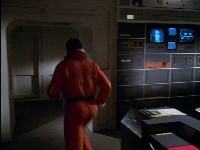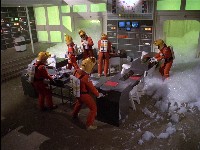 For certain scenes, including with Kelly in Main Mission and the final shots of the episode, the third configuration appears. This configuration is the same as used in the final episodes of the series (see below).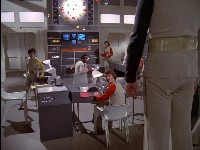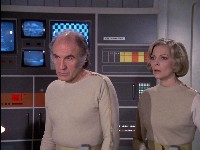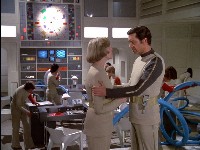 Last Enemy and final episodes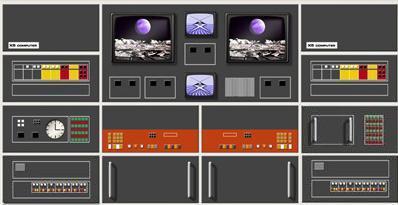 This configuration appears in the final two episodes, Dragon's Domain and Testament Of Arkadia. Due to refilming at the end of series 1, it also appears in certain scenes in The Last Enemy and Space Brain.
It is a minor variation of the usual configuration seen from Ring Around The Moon/Another Time Another Place until Troubled Spirit - the only difference is the rightmost panel in row 3 is turned upside down. We don't see the panels in either Mission Of The Darians or The Infernal Machine- just shots of the Big Screen and close ups of the TV monitors.