---
Arches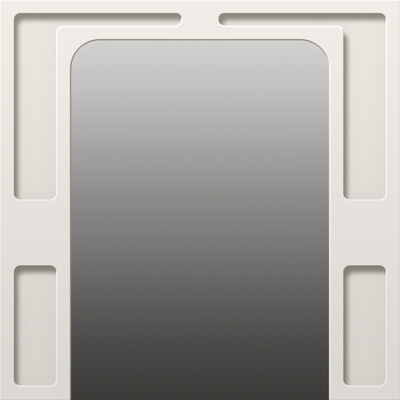 There is an arch either side of the Big Screen. Inside alcoves are lighted sections. Both arches also appear in Command Center.
At the start of the series, the outside alcoves each have a "Space-O-Mat Liquid Dispenser", while the inner alcoves are blank white panels.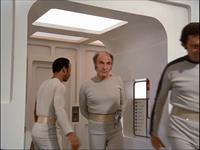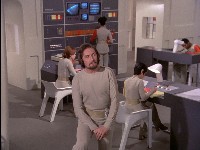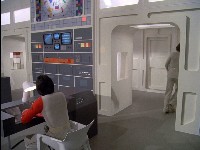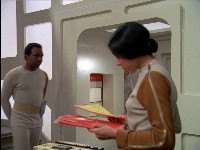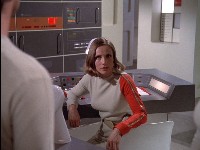 In Force of Life, the dispenser on the computer side is replaced with a red cross (a first-aid station?). This stays for the remainder of the series.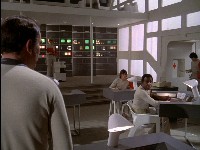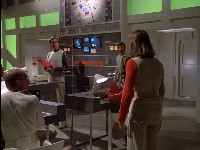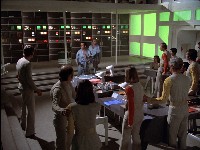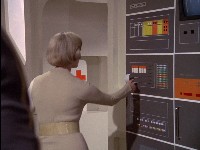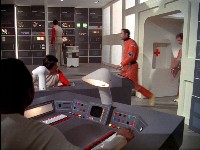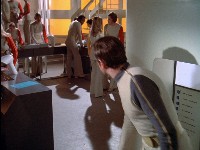 In End Of Eternity, the Space-O-Mat in the window-side arch swaps sides, to the inside from the outside (probably to add interest to this specific shot).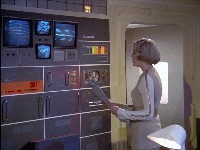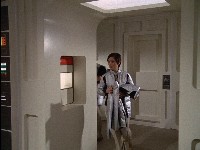 Afterwards, the Space-O-Mat remains on the inside of the arch, with the outside arch having a blank illuminated panel.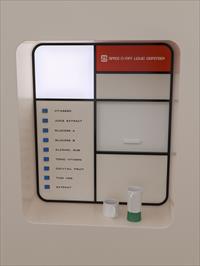 Render of the Space-O-Mat by Andrew Novinc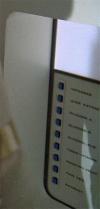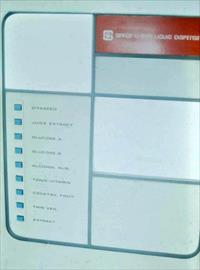 This is the "Space-O-Mat Liquid Dispenser" (the text appears in the red panel top right). The text of the first item is slightly different on the window-side (seen in the screenshot, "vetaseed") to the computer-side (photo from Space City exhibition, "vitaseed")
VETASEED or VITASEED
JUICE EXTRACT
GLUCOSE A
GLUCOSE B
ALCOHOL SUB.
TONIC-VITAMIN
COCKTAIL FRUIT
THIN VEG.
EXTRACT
The Space-O-Mat Liquid Dispenser is also seen in the nuclear generating area in Force of Life and Alpha Child. This is probably the reason the red cross appears in Force of Life, replacing the missing panel. We only see it being used in Force of Life, revealing the practical right side hatch. Oddly, Dominix picks "cocktail fruit" but gets coffee.