Computer Room
This room appeared only in Black Sun and Space Brain. The room seems to have been upgraded with more computer equipment between episodes, although the plan is much the same. The communications post (which has no code letter) has gone. The alcove on the far wall is now computer panels, and extends behind the other panels. The ends of the two central banks of computers now have more computer panels, instead of blue lighting panels. Finally, the floor is painted red.
Unusually there is a row of computer panels 4 feet in front of the back wall. Normally there would be panels attached to the sides, but instead the row is just 4 inches thick, the thickness of the free-standing panels.
An alternative computer room appeared in The Seance Spectre (see below).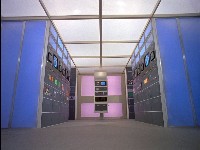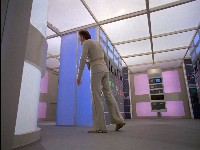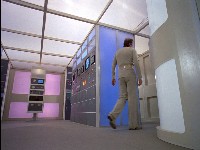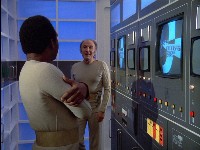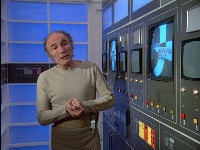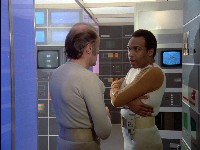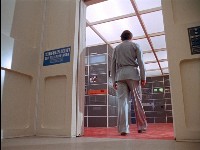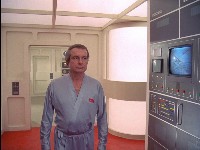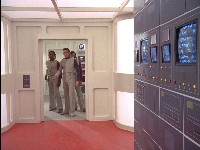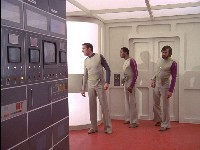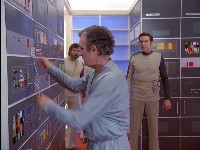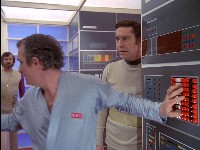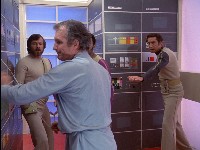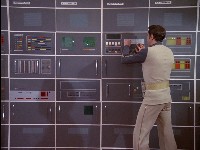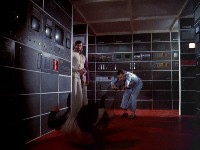 The Seance Spectre Computer Room is identical in design to the standard year 2 tech lab, in turn a variation of the life support centre.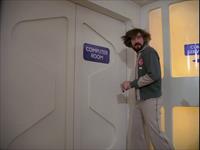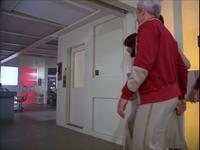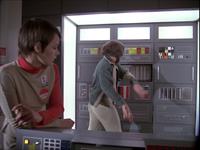 ---
Copyright Martin Willey