Life Support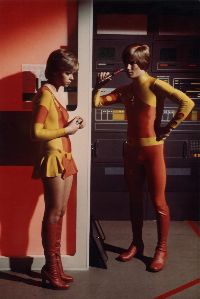 Administers power and environmental systems (perhaps an automated replacement to the Main Power Unit seen in Year 1). Life Support Complex in The Exiles features a security area which fails miserably. Variations of the Year 2 Power Room (without the security area) are seen in One Moment Of Humanity and The A B Chrysalis. The reactor door appears only in these three episodes; in others it is replaced by computer panels.
Life Support Section in The Beta Cloud has computer panels replacing the reactor door.
A variation appears in Bringers Of Wonder part 2. The red controls elsewhere labelled "Life Support Systems" are here "Alpha Air Conditioning System".
Another Life Support Section appears in Seed Of Destruction; this is a different room seen (a revamp of Weapons Centre, although the red "Life Support Systems Control" is identical).
Revamps
Life Support Complex
In The Exiles we mostly see the Life Support room (the small room with an observation window), part of the Power Room (the main room, although we barely see the reactor door), and the security room between them.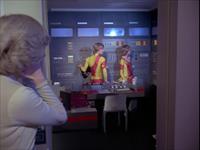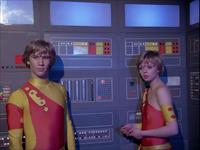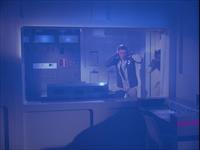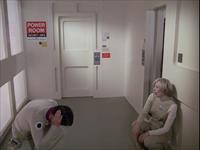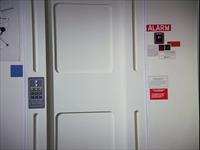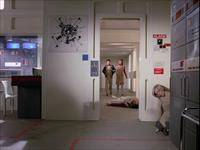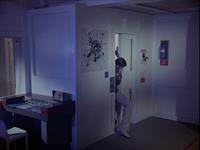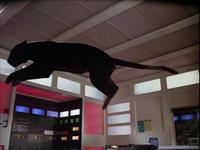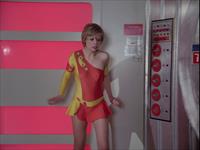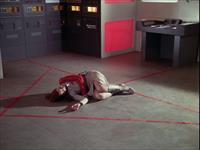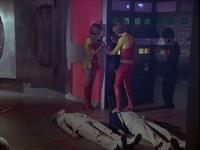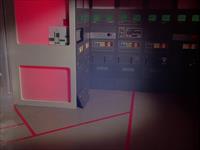 Power Room
One Moment Of Humanity and The A B Chrysalis. There is no security area. We see a filing cabinet table, seen in most variations of this set.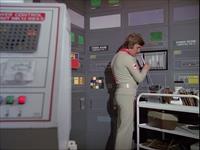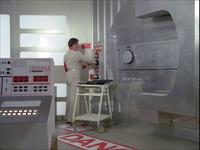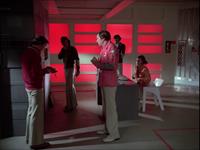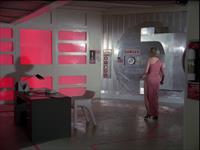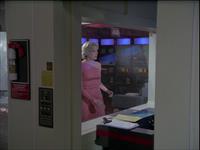 Life Support Section (2)
In The Beta Cloud the reactor door has gone, replaced by computer panels and the "Life Support Systems Core".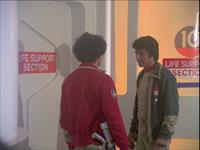 Outside the door there are helpful signs. We don't see this door closed often (see year 2 corridor guide).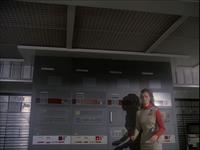 Oddly, there's a medical monitor (far left).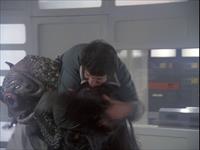 We don't see much of the observation room- it's glimpsed briefly in a few shots.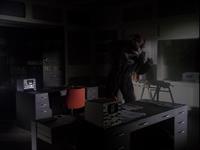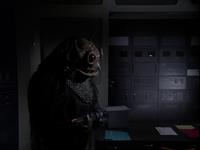 The computer alcove, used by Cantar and Zova.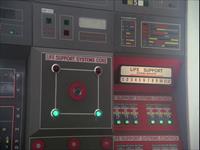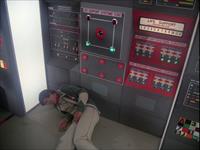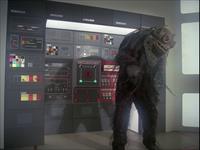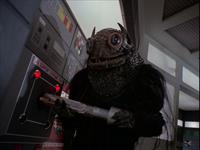 The reactor door has gone- now there are computer panels. The "life support systems control" panel has 12 sections/areas and a "life support systems indicator". The slider panels were first seen in Seed Of Destruction Life Support (the revamped Weapons Section set); they are also seen (and used) in Bringers Of Wonder part 2.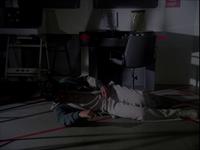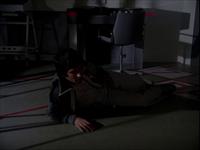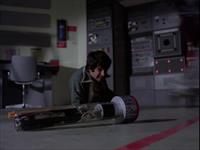 The far wall has a Command Center desk. The big "Danger" sign on the floor is still in place, although presumably there's no danger from the life support core.
Life Support Section (3)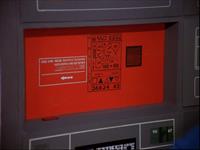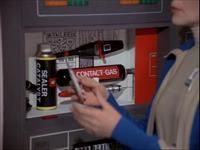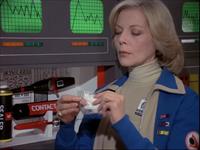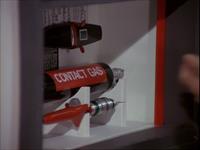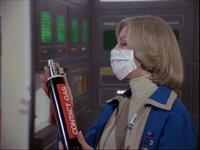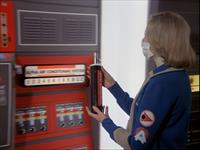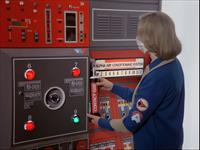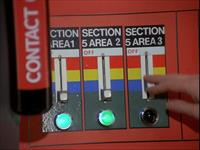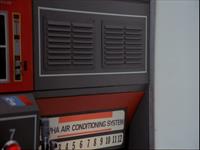 Life Support Section (4)
A revamp of Weapons Centre in Seed Of Destruction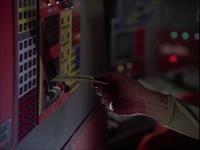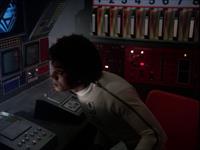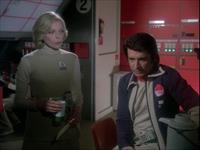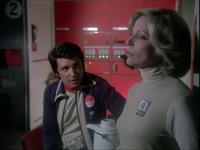 Plan