Main Power Unit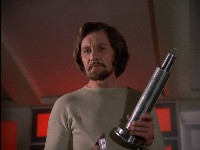 The power core. Compare to the similar unit in Life Support.
The Main Power Unit, seen in Black Sun and Earthbound, oversees the four nuclear generating areas. In the latter episode it is slightly different (here it is named as the "Nuclear Power Station" in Maintenance Section). It is also referred to in Ring Around The Moon. The "Main Power Plant" is mentioned in Seed Of Destruction.
The Power Unit has a large staff (about five plus 1 security guard internally and two more externally). In Year 2 it seems to have been replaced by Life Support, which is more automated and thus usually unmanned.
The text on the panel in Earthbound is "Converter Main Unit" (it's nearly illegible in the countdown typeface). Inside, alongside "Danger" and "Do Not Open" signs, a label reads "Nuclear Energy Converter". Actually there are two panels, so presumably there are two units. In the panel we see, there are three cylinders, only one of which Simmonds removes.
The Main Unit panel is also seen in the Eagle Hangar Control Room in Space Warp (minus the large "Danger" sign but still with the "Do Not Open" smaller sign.
The room is actually a revamp of the Command Office.
Entrance: Security Area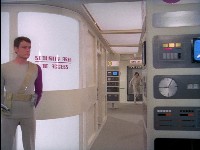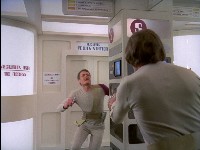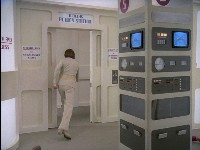 Doors and consoles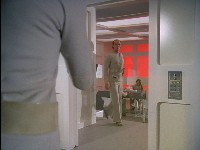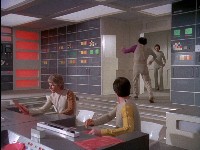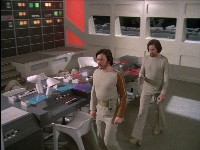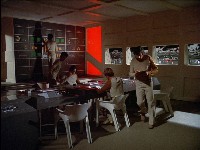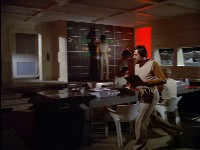 Forcefield controls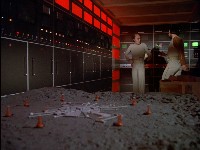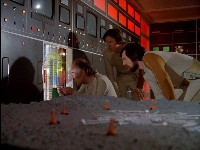 Converter Main Unit