Hydroponics
---
This is the "Hydroponics Center" seen in A Matter Of Balance. It is a revamp of the Life Support/Power room set. It was filmed on Friday 20th August 1976 and Monday 23rd August.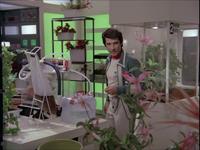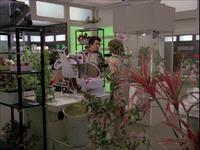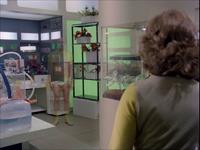 The room has several benches, shelves and the same sealed cabinets seen in Hydroponics Unit 2 (and the alien planet in War Games). Tony's beer making machine incorporates a Victor Bergman perspex sphere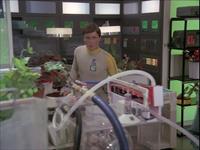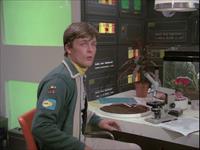 Eddie's desk is in the alcove previously used by Cantar and Zova. On the shelves is a grey water can labelled "Water", last seen in All That Glisters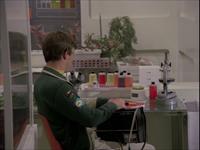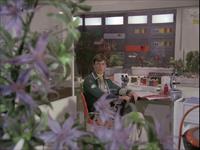 Later he sits in front of the observation room window. We get to see two different Boby carts and a Main Mission keyboard.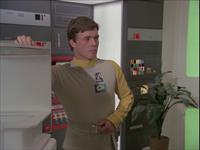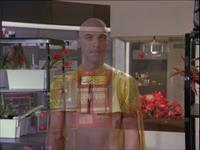 The "life support system control" as seen in Life Support. The slider controls were first seen in Seed Of Destruction, then in The Beta Cloud and (relabelled "Alpha Air Conditioning System") in Bringers Of Wonder part 2. Here they are labelled "Humidity Controls"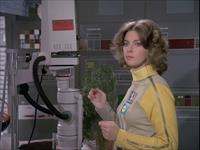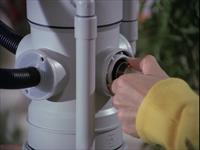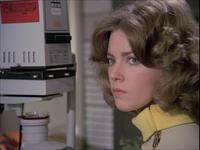 The "Propogatoscope" is a Polish-made Krokus color SL photograph enlarger, with some PVC plumbing pipes below (more). In the close-up of Shermeen turning the dial, you can see the BSI (British Standards Institute) kite-mark, upside down.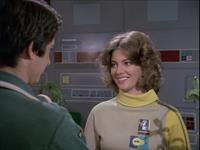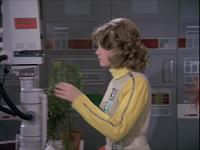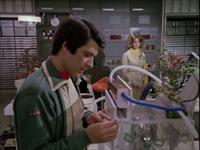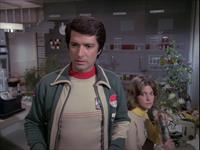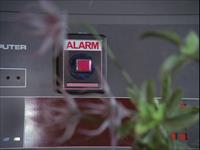 At the start of the episode, there is no Alarm button on the side wall. Later there is.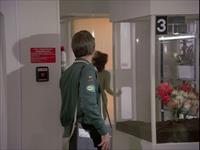 There is another Alarm button by the entrance.