Boby cart
There are three distinct versions of the Boby cart in the series.
Main Mission Boby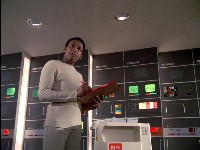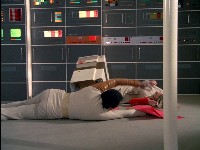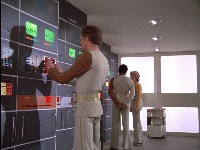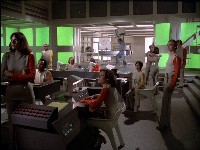 The first, mostly seen in Main Mission, is a simpler design with a brown central section. The base is hollow and inaccessible. The brown and top white sections have the standard shelves on two sides, with shallow shelves on a 3rd side, but 4th side is blank (the top of cart has a thin slot to put papers in this otherwise hidden space). Alan Carter throws one across Main Mission in Collision Course.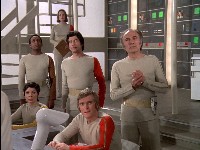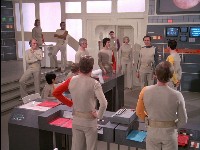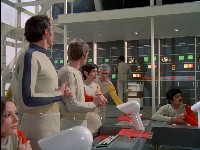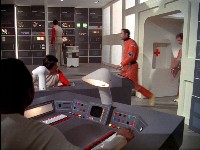 The Boby does not appear in Breakaway, and in Matter of Life and Death the cart is all white. The brown central section appears in Black Sun, along with red labels. The interior of the brown shelves are white, suggesting the colour is painted.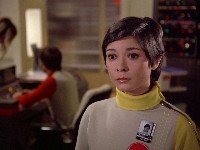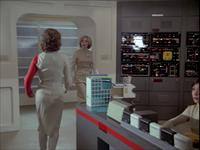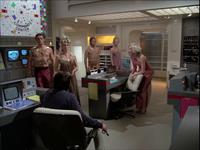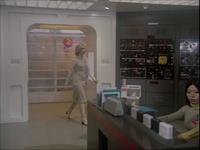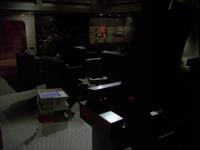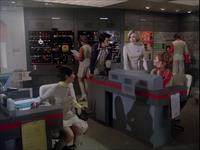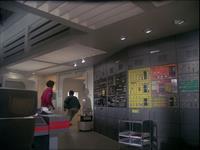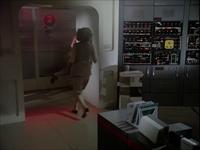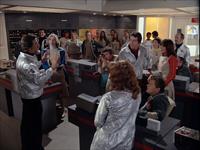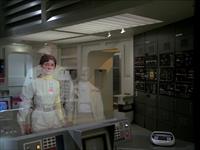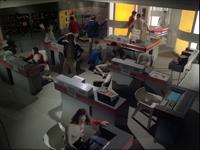 The original Boby appears in Command Center.
Year 2 Boby B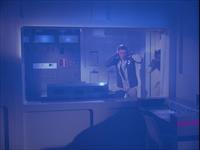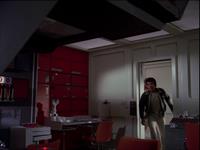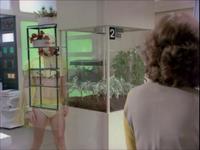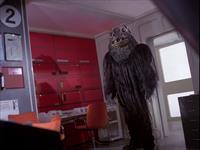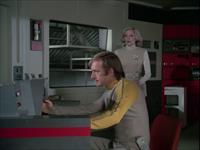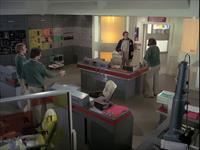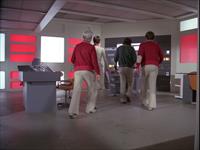 A second, all white Boby appears in the second series, with 3 sections and 3 swing-out trays in the top section. It is first glimpsed in Life Support in The Exiles. It is rarely seen in Command Center, and is seen more often in other locations.
Year 2 Boby C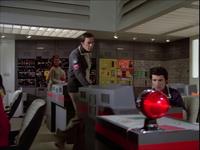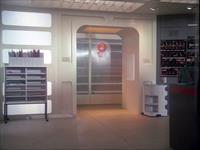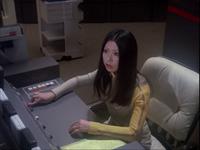 The third all white Boby arrives in Command Center in Journey To Where, replacing the Main Mission Boby for several early episodes. The Main Mission Boby returns, and this version is rarely seen afterwards. The trays are hinged centrally, like the more modern Boby carts seen below.
Real-life Boby
Commercial variations of the Boby are sold with between 1 and 4 vertical sections, and different numbers of trays, which may be shallow (like the 1999 version) or thicker.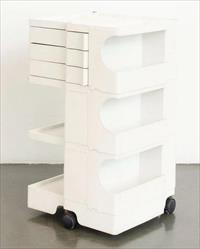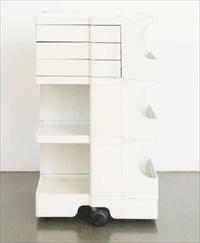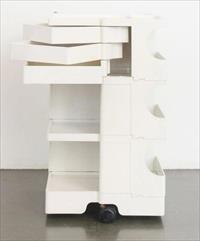 The white 3/3 variation. The 3 upper trays swing out, here from a central point on one side, over the castor wheel. The Main Mission Boby, which has no trays, has a more similar shelf profile. The Year 2 version is different- there is no central column on that side, making the shelf sections more open on both sides, while the trays swing out from a corner.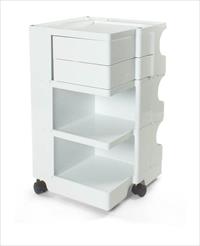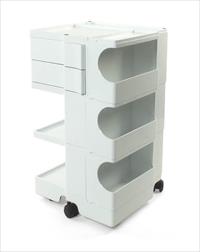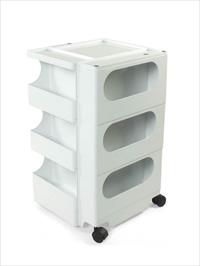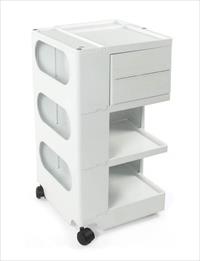 A white 3/2 variation, with 2 trays instead of 3. In the modern version, the 2 other sides both have smaller shelf alcoves. In the versions seen in Space: 1999, one side is blank, with the storage space only accessible from the top.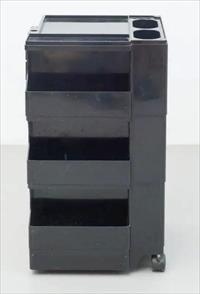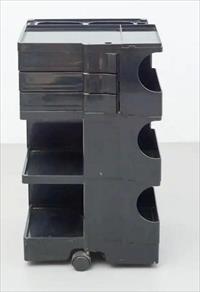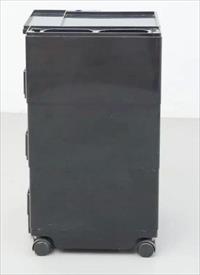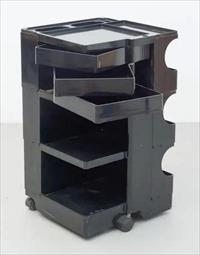 A charcoal black Boby with a blank side, like the Space: 1999 versions.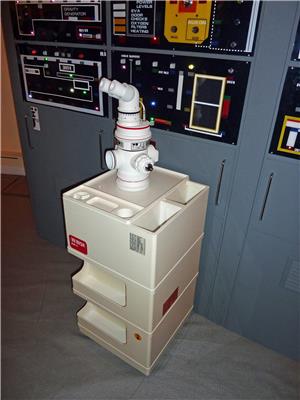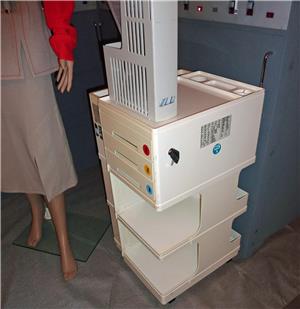 This is an office trolley by Italian designer Giovanni Pelis for Stile Neolt, also 1970s. It is very similar to Joe Columbo's Boby, the main difference being the drawers here are pull-out, rather than swinging out on the corner hinge. The blank side is accessible through the two slots in the top (the Boby has one long open slot). It is not used in Space: 1999, but the Pelis design does appear in Star Trek V: The Final Frontier (1989).
Other film
---